Sword Art Online Swords Mod (Add-on) 1.13/1.12+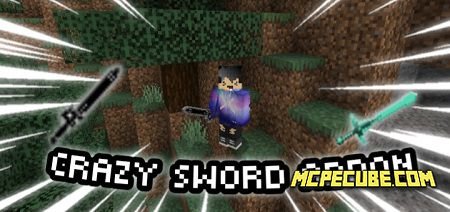 We are glad to present you a new exciting
addon
that adds 7
new items
to the world of Minecraft. At the moment, using this addon, the player can get 3 new materials as well as 4 new types of swords. Let's take a closer look below what the addon brings and how to craft new items.
New materials with craft images:
— Crystallite;
— Wootz steel;
— Molten obsidian.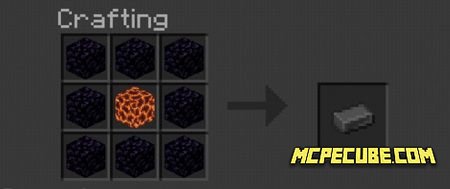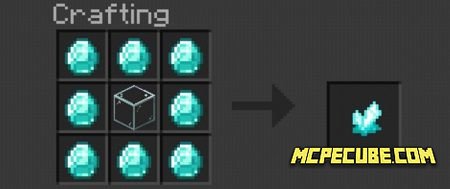 Available types of swords with images on craft (damage is indicated in brackets):
— Dark Repulser (40);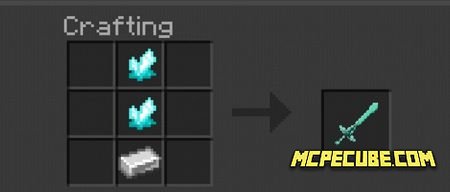 — Lambent Light (37);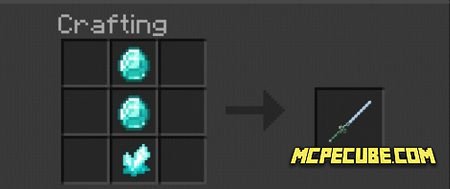 — Excalibur (40.5);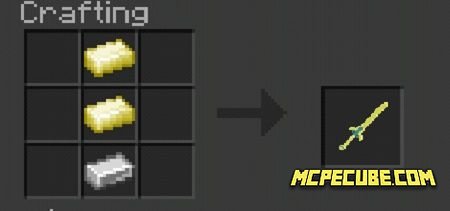 — Elucidator (40)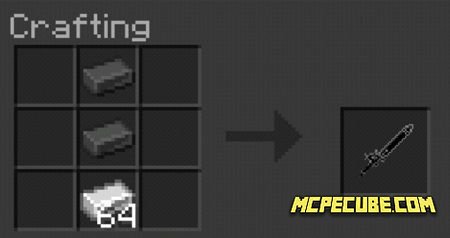 (The number of iron ingots indicated on the image is not necessary, one will be enough for you!).
New items will be added soon.
Sword Art Online Swords Mod (Add-on) 1.13/1.12+