USS Missouri Add-on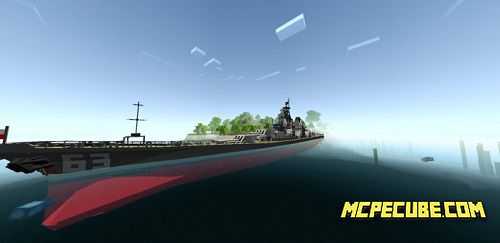 Ships are certainly impressive, but warships give them a special flavor. That's why it's time to quickly take possession of your own warship in the world of Minecraft, using the great mod USS Missouri. This add-on introduces a formidable vessel into the game universe, capable of being well-equipped with a variety of weapons, which makes it even more attractive.

Characteristics of the Battleship Missouri

• Has health 460000 - 500000 units.
• Moves at a slow speed.
• It has weapons, which include the main types of guns, auxiliary guns, missiles, a helicopter, twin anti-aircraft guns.
• Each type of weapon deals different damage from 10 to 12000.