Freddycraft Legacy Add-on 1.20+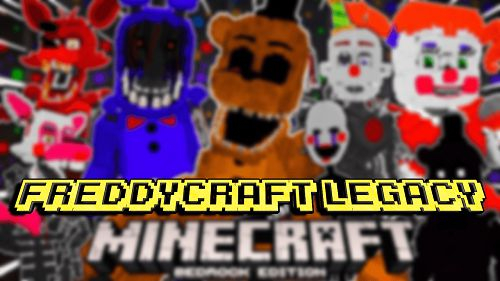 Are you an enthusiast of the Five Nights at Freddy's franchise? If that's the case, we share a common interest! The Freddycraft Legacy addon is a remarkable addition to Minecraft Bedrock, introducing a multitude of meticulously crafted statues depicting the iconic animatronics from the world of FNAF into the realm of Minecraft.

As of now, all animatronics featured in this addon take the form of statues, and this status quo is expected to persist in the foreseeable future.

Don't miss out on the opportunity to catch a glimpse of this mod's fascinating content through the provided screenshots!


Freddycraft Legacy Add-on 1.20+