Oxi! Mobs Add-on 1.16/1.15+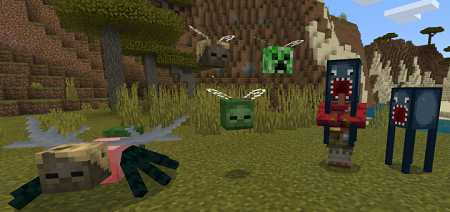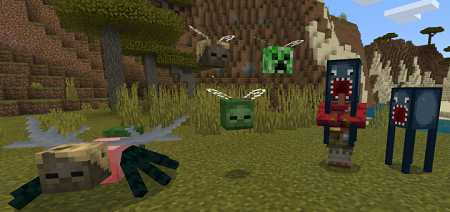 Do you like to fight different strange scary creatures? We are sure that yes because each player is a real warrior in the Minecraft world. For those players who are strong in spirit, we present to your attention a new addon that adds new creatures to the world of Minecraft. All new creatures are very unusual and have their own unique features.

New creatures are scary and strange. Why? Because some of them have body parts of other mobs, which makes them creepy. In general, five new creatures will be added to the game, and which ones you will see below. We also draw your attention to the fact that some creatures in addition to appearance have a new unique behavior.



New creatures:



1. Mutants: These are creatures that have two heads, one of which is the head of a zombie, and the second is the head of a husk. What kind of head you meet depends on what time of day you meet this creature. For example, if this is a day, you will see a creature with a head from a husk, if it is a zombie's head, then this is night. Below you can see how this creature looks in the game: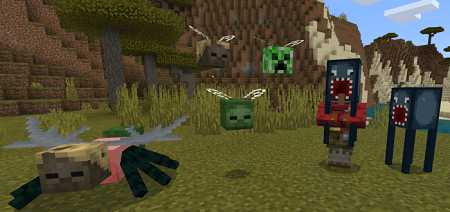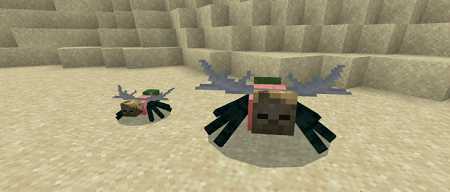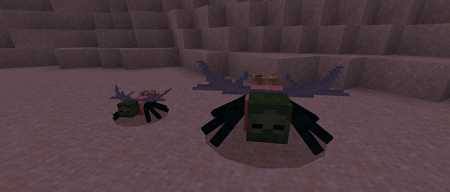 2. Squid killer: These creatures have different behaviors, not like normal squids in the Minecraft world. Able to control the minds of villagers in order to attack the player. Something like parasites that can also control other mobs. Also, hostile towards players. Below you can see how this creature looks in the game: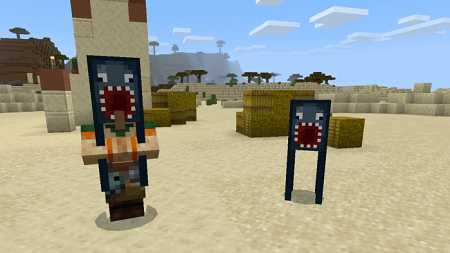 3. Flying head: These creatures are similar to the heads of other creatures that can fly. In general, you can see in your world three types of such creatures. They will chase you and fly to kill you. Head types: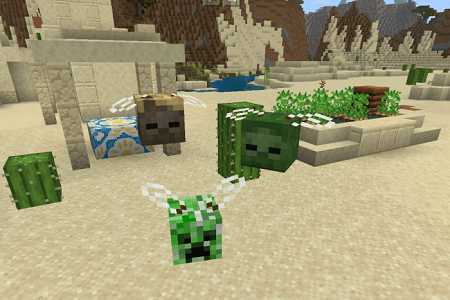 1. The first type is the head of Creeper. Flies and can explode;

2. The second type is the husk head. This creature spawns only in the desert;

3. The third type is the head of a zombie. These creatures, like the previous ones, are hostile to the player. This is a new creature that can naturally spawn in the Minecraft world, or you can use the spawn egg in creative mode. Please note that this creature does not replace other existing ones in your world.
Oxi! Mobs Add-on 1.16/1.15+