One Way Glass Add-on 1.16+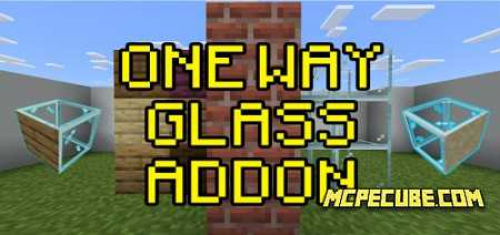 Would you like to add a truly unique block to your Minecraft world? If yes, then the new One Way Glass block is what you need. From the name of this block, you might already have guessed that the peculiarity of this block is that it covers only the front part, while the inner part remains transparent! This is a new unique type of glass block that players can use not only as a decoration but also as construction of any shelters or traps.

All the blocks shown in the screenshot below are one-sided glass blocks, each of which, as you can see, covers the front of the block, but at the same time the back of the block is transparent.

All blocks below are the same:



The screenshot below shows not all the blocks that can be used to craft a one-sided glass block:



Recipe for crafting a one-sided glass block:



We draw your attention to the fact that in order to be able to craft this block, it is necessary to put any other type of block instead of what is shown in the example.
One Way Glass Add-on 1.16+