Dragon Add-on 1.16/1.15+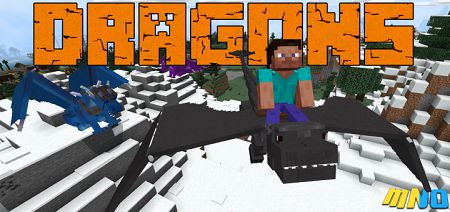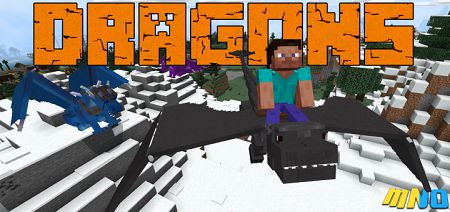 Do you like big and powerful creatures like dragons? They are large and powerful legendary creatures that could easily kill entire villages in a short period of time. They had very hard skin for armor, were able to fly and used fire to burn their enemies. If you like these creatures then this new Dragon addon is what you need. The new Dragon addon adds new legendary creatures such as dragons to your Minecraft world, and new hostile mobs, such as dragon hunters, will also inhabit your world. Let's take a closer look at the new addon.

As mentioned earlier, the new addon adds new legendary and powerful dragons. In general, two types of dragons will be added to the game, as well as mobs called dragon hunters. Let's take a look at the powerful dragons below.



Dragon types:



1. A powerful and ferocious dragon called Ferox. Players can meet this type of dragon more often than the second. But we draw your attention to the fact that in order for the player to get and use the spawn egg, you must first find and kill the Dragon Wizard. In order for the player to get to this wizard, you must first defeat his guards, namely the dragon hunters. What does this dragon look like in the world of Minecraft: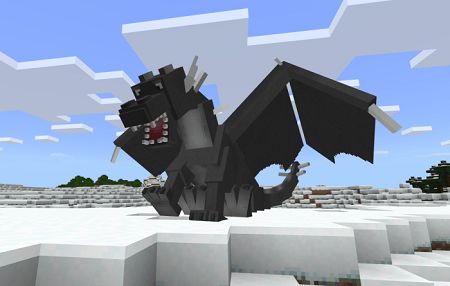 How does it work?



The first thing a player should do is to find a specific dragon in the Minecraft world, namely a scout. This dragon lives in the plains biome. You can find it during the daytime. This mob will be neutral towards the players.

The second is to start a battle with him, you need to hit him first, after which this dragon will become aggressive and will attack the player. Prepare to fight this creature. If you manage to defeat this creature, then you can determine where the nearest group of dragon hunters is. This will happen due to the fact that after death the dragon will blow its horn.

Be prepared to attack the hunters, they are serious enemies and it will not be so easy to defeat them, so do not underestimate them. Defeat the magic dragon who, after death, drops the dragon spawn egg called Ferox. After that, everything is very simple, use the spawn egg, and tame your dragon using cod.

Below you can see what the dragon hunters look like: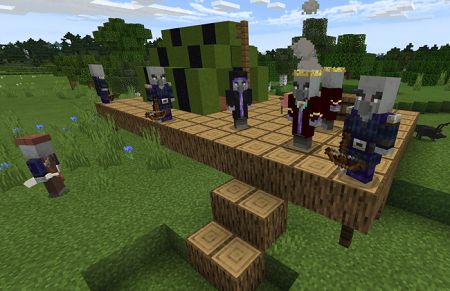 The second type of dragon is called Velox. This type of dragon is not as strong but still has its own advantage, namely speed. Unlike the first dragon, this type of dragon is quite difficult to find as it does not spawn day or night. A feature of their spawn time is the period during sunset or sunrise. They look more cute and harmless.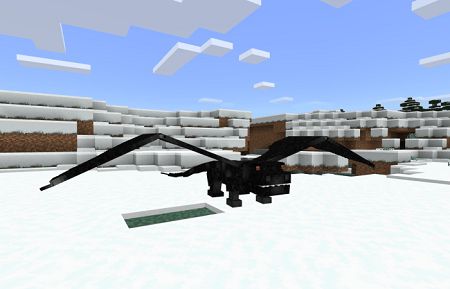 We also draw your attention to the fact that this dragon spawns only in the snowy biome of the taiga, namely in the mountains. It is important to know that the black Velox dragons are not tameable, you can only tame the white Velox dragon! To tame this creature, you must use a tropical fish.

Another interesting feature of this addon is the ability to equip your dragons. This feature allows players to use a saddle and special netherite armor. Players can either craft armor or a saddle or get it from a dragon armorer. To use and apply armor or a saddle, you need to interact using the selected item with the dragon while holding the item. To remove a certain item, on the contrary, interact with the dragon using the blaze rod.

The previously mentioned dragon armor is crafted using netherite ingots. In general, you need to use four ingots. The second way is to simply kill the armorer dragon.



How to fly a dragon?



It's very simple, just use a saddle and interact in the same way as with a horse. Look up and press the Jump button. That's it, you're flying. Taking off into the sky, you can control the height, look up to go up, look down to go down below.