Cat Maid Dresses Add-on 1.17+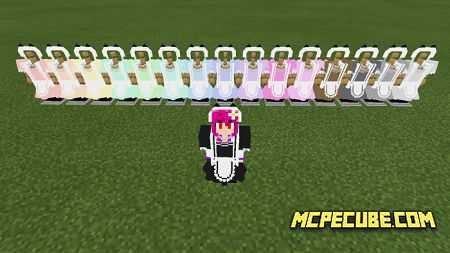 Do you know what a Cat Maid dress looks like? If so, would you like to be able to add it to your world? If for some reason you would like, this add-on is what you need. The new
add-on
adds new clothing items to your Minecraft world, namely the
Cat Maid dress
. These outfits are available to players in sixteen different colors. Let's take a look at the features of this add-on below.
Features of the add-on
As mentioned earlier, the new add-on adds new clothing items to your
Minecraft
world, namely the Cat Maid dress in sixteen different colors.
In order for the player to be able to use new outfits, it is necessary to use the creative menu. In the helmet section, you can find outfits.
Each outfit has one point of armor and has great durability, namely 3000!
The model of the outfit consists of the dress itself and a headband with cat ears. A special feature of this outfit is that players can wear this Cat Maid outfit over their armor, in other words, if the player is fully dressed in diamond or netherite armor, and at the same time wear the outfit over the armor without removing the armor. The cat ear headband changes color depending on the color of the outfit you are wearing.
In order for players to craft each part of the outfit, it is necessary to use blocks of wool of any color. Crafting requires five blocks.
An example of a crafting recipe for a headband with cat ears: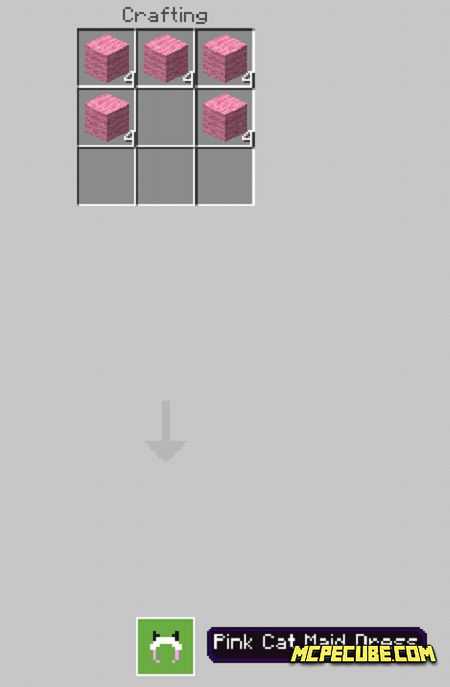 All Cat Maid outfits in different colors: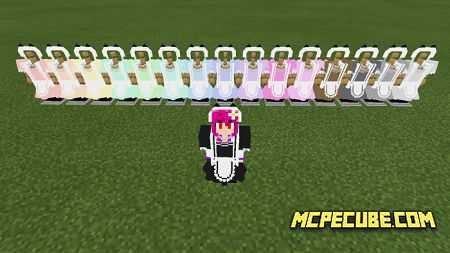 Screenshot of a character fully dressed in netherite armor over which the Cat Maid outfit is worn, as you can see the armor is completely hidden under the Cat Maid outfit.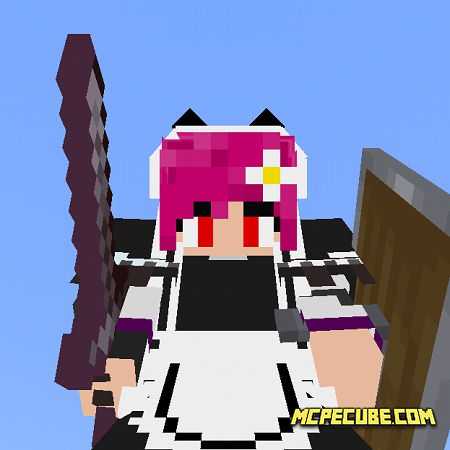 Cat Maid Dresses Add-on 1.17+