Happy Family Addon 1.13/1.12+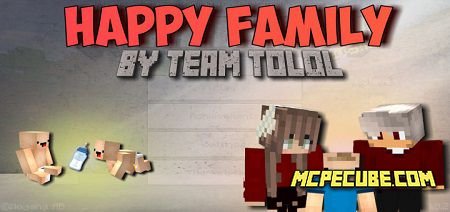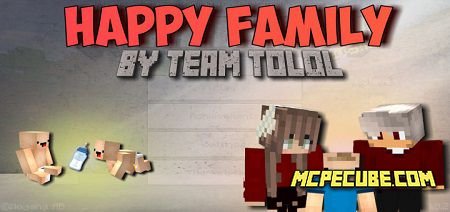 We are glad to present you a unique and very exciting add-on Happy Family that will help you play a family role-playing game, but its main difference is that you can do this even when playing a solo game. This add-on is a bit like an existing add-on but only for the PC version of Minecraft, Comes Alive Mod!

We also draw your attention to the fact that the new add-on will not affect the game's resources by default, as well as the behavior of creatures.

A feature of the new add-on is that it adds new creatures with unique capabilities to the world of Minecraft.

In general, opportunities will be added to build relationships with guys/girls, marriage, to have a child and even a dog, which will be presented to us in two different skins.

Let's take a closer look at the features.

The first ones we will consider are the new characters of girls and guys.

For guys there is only 1 skin, unlike guys, girls will have 2 skins. In the future, the add-on developer plans to add new additional skin for the guys.


Character Relationships

What does it mean? This means that your character, no matter the guy or girl, will be in a certain relationship with the character standing in front of you.

In order to check what kind of relationship you are in, you should press the Shift button / Sneak button.

What are the types of relationships:

— Nothing;
— Friends;
— Boyfriend / Girlfriend;
— Husband-wife.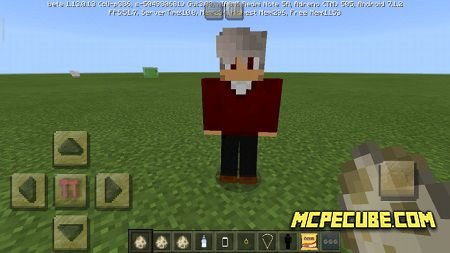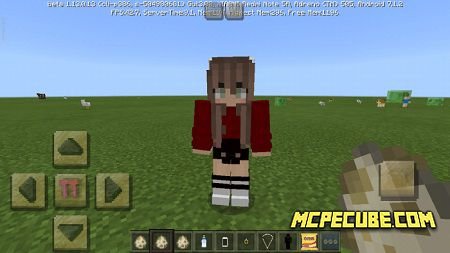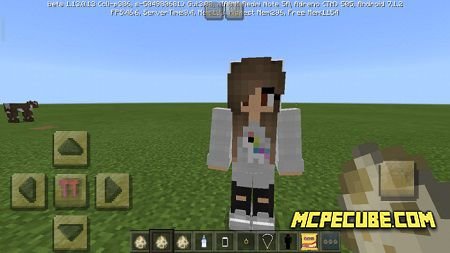 In order for a player to begin to be friends with a character standing opposite him, he should use an object called a Phone Number, it is important to stand next to the object with which you want to be friends. After that, you will have a friendly relationship.

In addition, after you have a new friend, his Health bar will be displayed in the upper right corner of the screen.

Watch the video below in order to better understand how to make your relationship be at the Boyfriend / Girlfriend stage or married.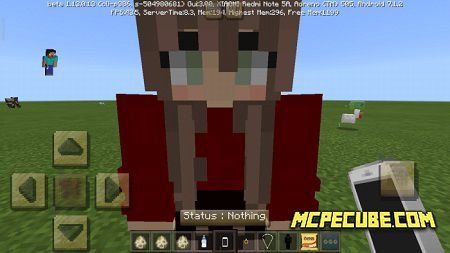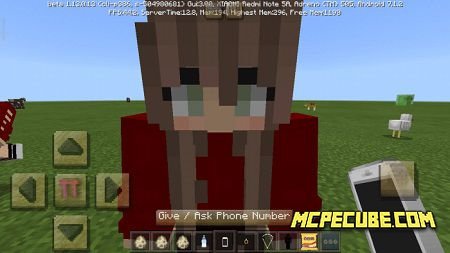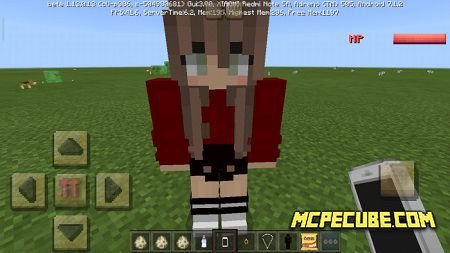 How to have a baby?

After you have married to a Girlfriend or Boyfriend, the period of pregnancy begins, before it begins to pass 1200 seconds, after the next 1200 seconds your baby will be born.

In order for you to speed up the process of pregnancy, you can use carrots.

After the birth of your baby, it will begin to grow after the first 12000 seconds. As well as during pregnancy, you can use the optional Milk Bottle item to speed up the process of growing up a baby. BUT, there are two conditions under which you can do this:

1. The player can speed up the process of growing up a baby with a bottle of milk only if the baby was born using spawn eggs;
2. You can NOT speed up the process of growing up your baby if he was born by your wife.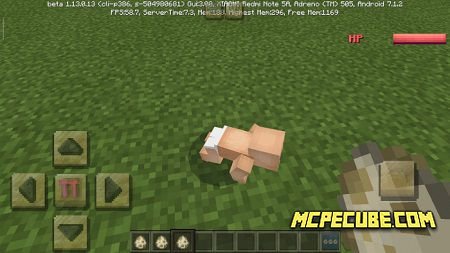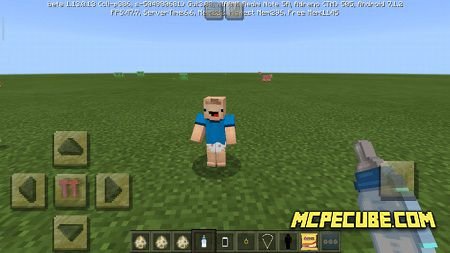 New animals

New cute animals have been added to your Minecraft game world, these are dogs.

At the moment she has only 2 skins:

— Dalmatian;
— Beagle.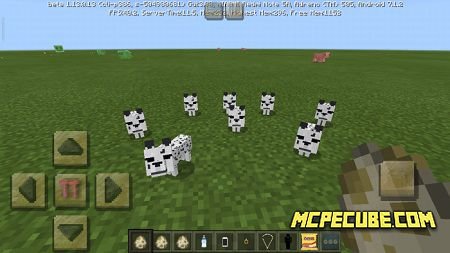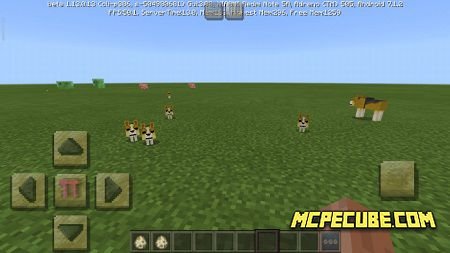 New items

To get new items, the player only needs to enter the /function hf command.

What is planned in the upcoming update?

— Additional ability to work for survival mode. Both Boyfriends and Girlfriends will be able to work. This will affect your survival in the future;
— More interior homes;
— Additional skins for pets;
— Additional skins for girls and guys.
Happy Family Addon 1.13/1.12+