Chroma Tech Add-on 1.17+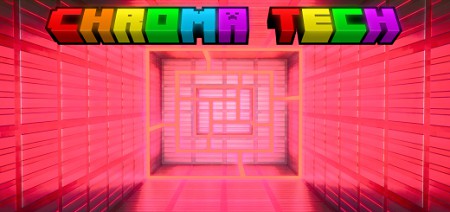 If you were missing the neon lights in the game, then the Chroma Tech addon will fix this situation. The new addition has RGB lighting blocks. They can be used to decorate many different objects, for example, fences or doors, even hatches!

Chroma Tech is also unique in that it does not require any graphics settings, and is also available for all devices.
Add cool highlights to your world of Minecraft.

The add-on kit includes different colored stripes with RGB lighting, fences, gates, doors, some signs and hatches. Try to create them in survival mode.
Imagine how cool all your buildings will now glow! Try it rather and create mesmerizing cityscapes.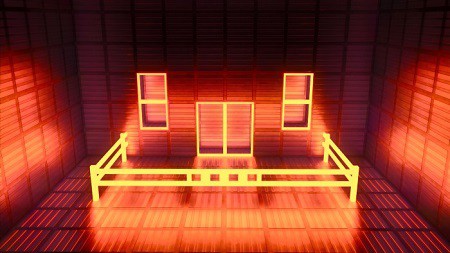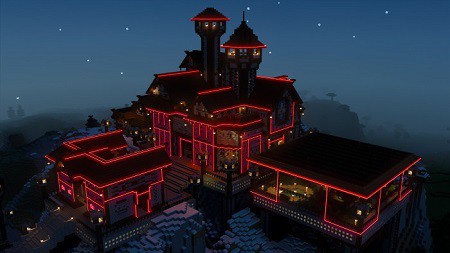 The note. The Chroma Tech addon is fully functional without ray tracing technology! But if you want to add it, first read the resource pack for this add-on, Defined PBR.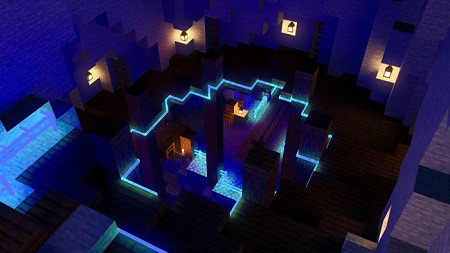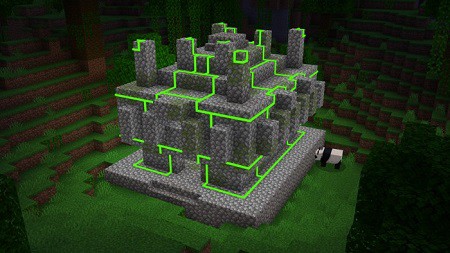 A bit of a guide from this add-on.

In order to start using lighting blocks, you need to go to the creative inventory and write in the search box "Chroma", there you will find everything you need.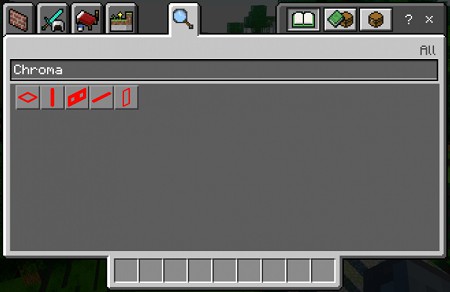 If you suddenly do not understand something, just open the "How to play" section of the settings. There you will find answers to your questions.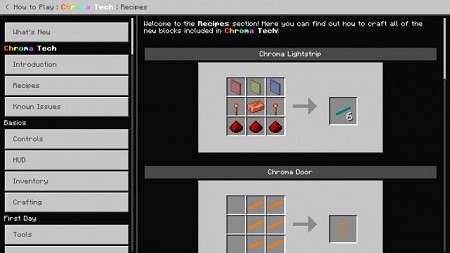 For Chroma Tech to work without problems, you need to enable the necessary experiments.

See the screenshot below