Biome Chooser 19 Concept Addon 1.13/1.12+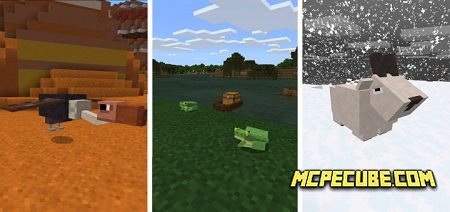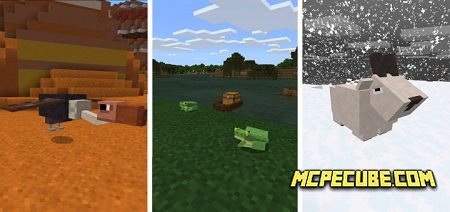 A new amazing add-on that was created based on verified information about the upcoming biome update. This information was taken from the official YouTube channel of Minecraft developers. Usually, this information coincides with the actions of the developers of the game.

The new add-on was created to show you how it will look and so that players have a general idea of the upcoming update.
Let's look at you three different biomes in which there will be innovations and changes.

The first thing we will look at with you is Mountains:

A new animal called goat will be added. Many have an idea what it is, but for those who have never seen, we will explain to you that this animal looks like a sheep. The player can get wool and mutton from them. But that's not all, you will also have the opportunity to milk them. The player can ride them and feed them using wheat.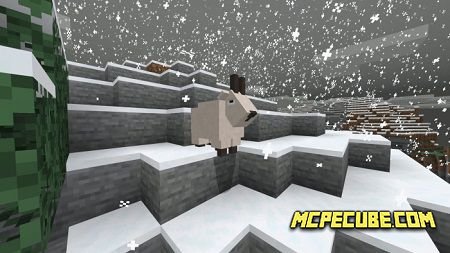 The following biome that we will consider is Badlands:

The new animal to be added to this biome is the vulture. At the moment, all that is known is that the behavior will be like all flying birds, nothing special.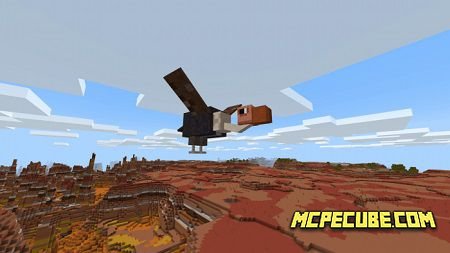 A new plant called tumbleweed. This is an unusual plant because it has the property of rolling and stopping in an absolutely random way.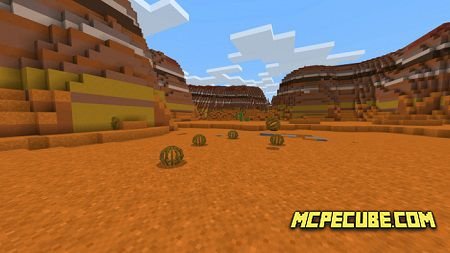 And the last biome that we will look at with you is Swamp:

Animals that exist in real life in all the swamps will be added, these are frogs. Like the aforementioned vulture, they will not have any special behavior. They have good animation and will simply jump in the swamp.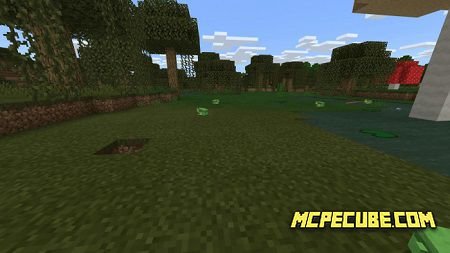 The last thing we will consider with you is the boats on which the chests will be placed. All that a player can do with boats with chests is simply to ride them and store their things on them. Please note that this property will not give in to changes. Holds only 1 player on board the boat.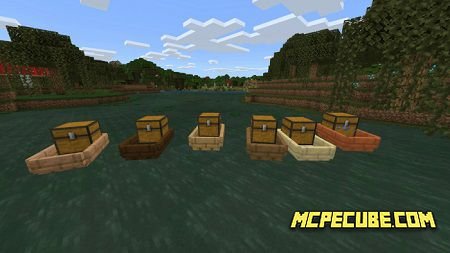 Biome Chooser 19 Concept Addon 1.13/1.12+