Basic Machinery v2 Add-on 1.18+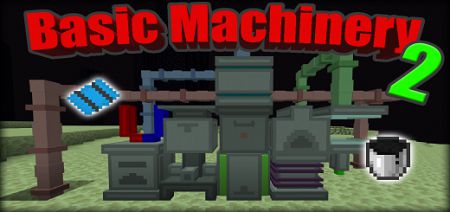 With the help of the Basic Machinery addon, a special block appears in the game - a power cable, similar to the sides in Java Edition. In addition, various machines and mechanisms that produce energy or consume it will be added.

With the help of these elements, you can perfectly complement and improve your life in the game by creating useful structures and mechanisms.

To work correctly, you must activate the experimental features in the world settings. Also, please select the English language of the game.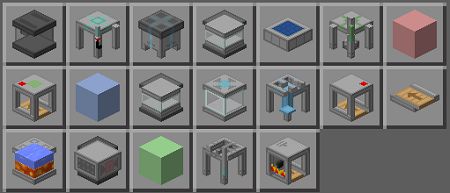 The list of new machines, structures and items that will appear after installing the add-on is below.

Cables: power, liquid, gas.
The basic source of energy is the Coal Generator.
Tools: Drill, Crusher, Battery, Liquid tank.
Electric furnace - does not work on hot fuel as usual, but on electricity.
Block Breaker is a device for mining blocks.
Construction for unlimited obtaining blocks of cobblestone, lava - Cobblestone Generator, Lava Generator
The mechanism for obtaining conventional and superheated steam is the Steam Generator. A steam condenser, on the other hand, converts steam into distilled water.
Quantum miner - for creating super durable items.
Solar panel - using solar energy you can get electricity.
A liquid pump is used to pump out water.
Basic Machinery v2 Add-on 1.18+