Door Add-on for Minecraft PE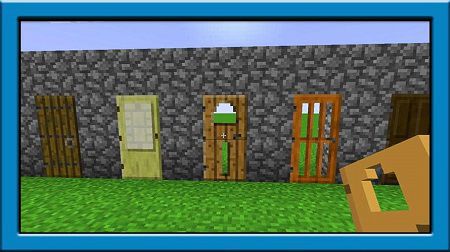 Surely, you have come across the construction of a building and noticed that there are only two types of doors to choose from. Of course, you want variety and make the buildings beautiful. Then you need Doors mods that will add a huge selection of entrances to the game and reliable protection for your home.



Hidden doors



This add-on is great for creating secret bases, as the doors in it have the textures of the blocks from which they are made. No player will be able to find this entrance. At the same time, they are easy to open as usual.
The main thing for you is to remember where the door is, it is better to put some notes or landmarks that will be clear only to you.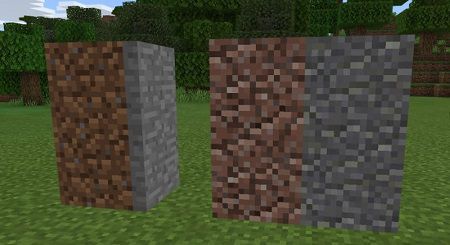 Bely doors



This build adds new types of doors that have large 3x3 block sizes. They are perfect for large buildings.

Some of the new entrances have different mechanisms that can be used in survival.

To create doors, special items were added that are only used for crafting, among them: an iron stick, a scraper, a spinner. In addition, for management, tools have been added in order to open and dismantle doors.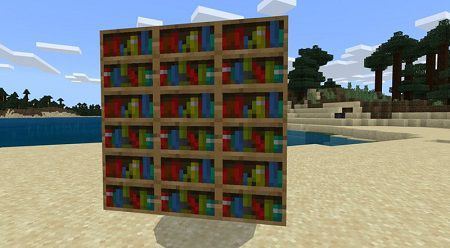 New Items



1. Recycler. The tool required to remove the door. To do this, you just need to interact with them on the door.
2. Rotating device. Allows you to open and close doors.
3. Iron stick. The item is used only in crafting.



Lockable doors



This mod is perfect for players who want to securely protect their territory and property.

The door can be opened with a key that has a certain color. You can change the color of the door with a dye. If the door is already painted, then dismantle it, then install a new one and paint it.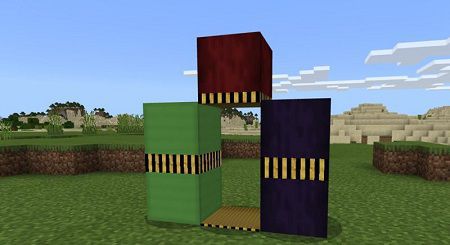 The modification will add more electric fences to the game. They will deal electrical damage if someone approaches the fence.
Door Add-on for Minecraft PE