Cherry Biome Mod for Minecraft PE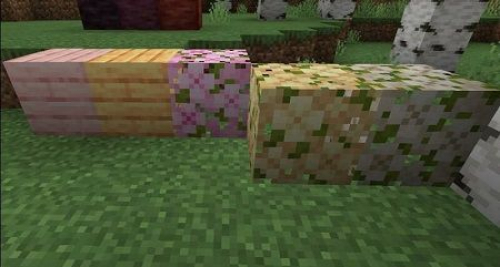 If you are in a hurry to try out the new content from Minecraft 1.20, then we offer you the Cherry Biome mod. This version of the author of this biome in Japanese style, in addition to flowering trees in this forest, there is something to see. New types of animals live here, and you can collect new types of products and items.

Functions

• Advanced biome features.
• New building materials from added tree species. From them, you can build a beautiful building in a soft pink color. The wood is available in three colors.
• New representatives of the flora, which are fashionable to grow in your garden.
• From new products you can get new food. Cherry fruits are available in two types, red and gold.
• A new creature will roam the cherry grove - Blossom Muncher. This kind dinosaur is pink and has cherry trees growing on its back.
• New items are available in the creative inventory.


Cherry Biome Mod for Minecraft PE