Death Note Skinpack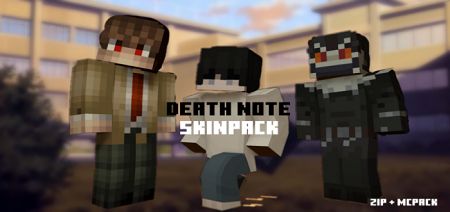 If you like anime and are familiar with the Japanese comic "Death Note" then
Death Note Skinpack
is for you. If you have enemies, then it will not be sweet for them, because now you can write them down in that very same notebook. You can wander the world with the help of the character of Light and get rid of the sinful, explore the territories as Elle, or even as the god of death Ryuk, whatever you want.
This
skinpack
is available for all versions of Minecraft Bedrock Edition. You will be able to download to PC, mobile devices or Xbox.
Share your impressions of this add-on in the comments.
Below are some screenshots from the game.