Neon20 Texture Pack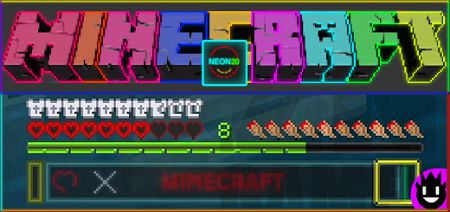 Tired of the boring and boring menu in Minecraft. I have a super solution for you. Install the Neon20 resource pack and change the usual interface to an improved and effective one.



Description



This resource pack changes the main windows of the game menu. Now the graphical and user interface looks much more interesting.
Below are screenshots from the game menu for clarity.