Pokemon Texture Pack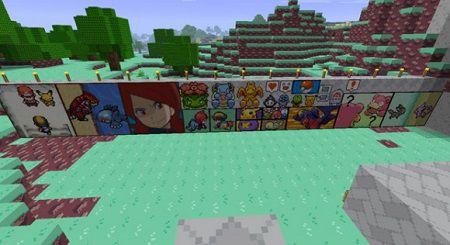 How about adding Pokémon to the minecraft world? Rather, install Pokemon Textures for Minecraft PE and go in search of these cute Japanese creatures.



Description



For those who don't know, Pokemon are creatures of all shapes and sizes that live in nature. Do not be too moved by them because these cute monsters are dangerous for Minecraft players.

This set of textures adds Japanese creatures to the cube world and changes the usual Minecraft universe to the Pokémon world.

The landscapes familiar to you will change to bright ones in the style of anime cartoons. And all the mobs turned into Pokémon that you could meet in the game or see in the animated series. They will attack at night. Zombies are Elektabuses, Creepers are Wobbuffets, and Skeletons are Marowak.

Now, in caves and other structures, you will not find standard creatures; instead, they will be replaced by bright and cute Japanese creatures.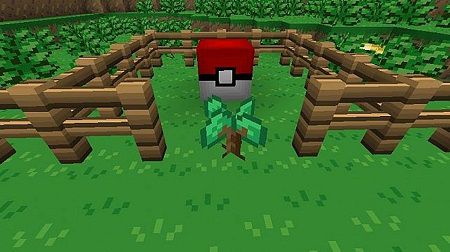 Johto pokemon textures



This is a similar pack that introduces the Pokémon universe to the Minecraft world.

The build fits in perfectly and gives the game some fantastic beauty and views.

In addition, all the creatures were transformed into the heroes of the Japanese franchise, but at the same time they retain all their functions.

Therefore, even though the creepers do not look as usual, they still break out. Keep this in mind when you get to know these nice mobs.



Pokemon Texture



The author of this set claims that the outside world did not change much, but added an interesting detail of the summon eggs that generate Pokémon.

This makes the game look like a legendary cartoon.

Of course, you won't be able to catch them, but you can come across them during your research or travels.