Star Wars Texture Pack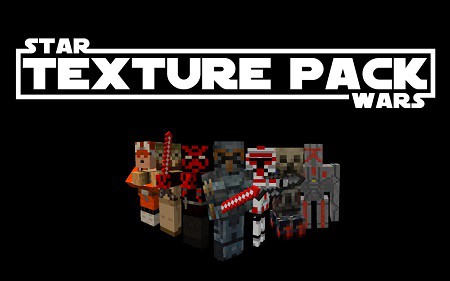 Are there any fans of Yoda, Chewbacca and C3PO among us? Then I have great news for you. Now you can experience this space universe by downloading the Star Wars Textures Pack for Minecraft PE. Now you can get into the ranks of stormtroopers or fight against the Empire, meet Chewbacca and much more.

What awaits you with the Star Wars Texture Pack in the Minecraft world?

You find yourself in the world of "Star Wars". It is huge; here you will meet all the familiar characters from the legendary franchise.

This pack was created for users who love this Star Wars universe with all its attractions.

In addition, to make it as interesting as possible, various add-ons, map updates, and new texture packs come out every week.



The Fantom Menace



This set with textures changes the cubic world we are used to. More than half of the blocks and creatures are modified to maximize the atmosphere of a planet in a distant galaxy.

The texture pack plunges us into a barren landscape, home to a variety of bizarre creatures and dangerous Hutt gangsters. In many ways, this location resembles the sand planet Tatooine.

On the territory you can go about your business, you can go to a caravan on llamas and observe an unusual phenomenon - two suns. Explore this land and find many interesting things. You will definitely remember this event, where else will you see such miracles?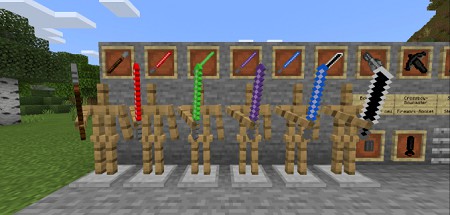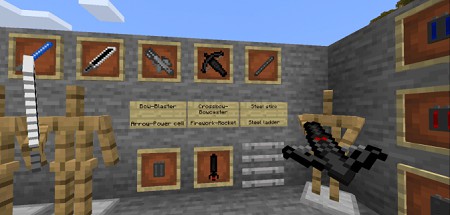 Mine Wars



This pack of textures will send you to another part of space. Be on the alert because you will find yourself in the territory of military operations of rebels and stormtroopers.

Stormtroopers are dangerous guys, their lasers are merciless. Be vigilant and hide well among the rebels.

The terrain will be as similar as possible to the territories of "Star Wars".

In addition, the workbench and furnaces where you create items will be changed.

The Minecraft PE universe will change its usual look beyond recognition.