HD Texture Pack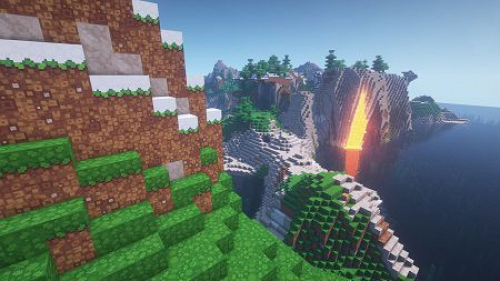 Transform your favorite Minecraft world with a pack of HD textures for Minecraft PE. This set of textures will not only change the appearance to a much more attractive one, but will also improve the quality of the blocks, making the picture clearer and much more pleasant to play.

Below you will find two packs that will pleasantly surprise you and delight you with their quality and beauty.



FlowHD



I present to you a super cool resource pack with HD textures. It will allow you to improve the game, make the gameplay more enjoyable due to the beautiful environment and pleasant gaming atmosphere. Minecraft familiar to you with pixel graphics, will be able to shine with these beautiful textures, and you will definitely like it.

In addition, this pack will allow you to create modern and sophisticated homes, thanks to the quartz blocks that have been transformed in this assembly.





ModernHD



If you are planning to create buildings in a modern style, then this pack is what you need. The author added the most modern textures to this set in order to create his dream home. I think these textures give a special atmosphere to the cube world, making it more stylish.





FeluxisHD Realistic



This set has a unique medieval atmosphere in excellent quality. Thanks to the warm colors and a certain light, the game creates some kind of mystery, but at the same time, calmness.

In order to achieve the maximum effect, use shaders. Thanks to this resource pack, the game becomes as realistic as possible. Install and see for yourself.