Clear UI Resource Pack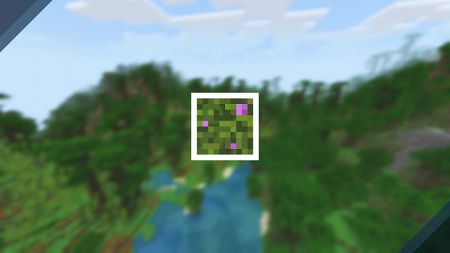 The Clear UI Resource Pack will make the game interface as transparent and simple as possible, leaving only its edges, and the changes will also affect the menu windows. In general, this pack of resources makes the design of the game minimalistic and convenient, because while in the interface you will continue to see everything that is happening in the world.

This set of resources is included in the general Clear Vanilla pack, but it is also possible to use it separately.

Some screenshots of the interface from the gameplay.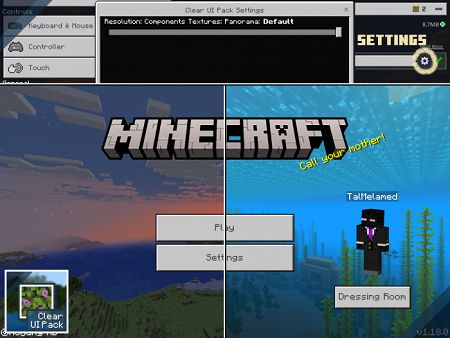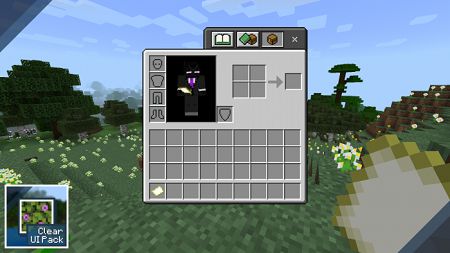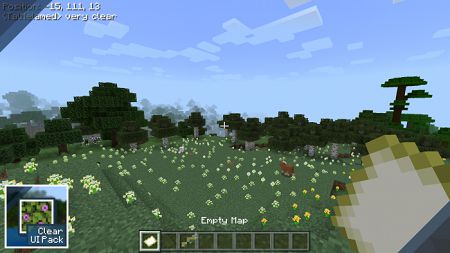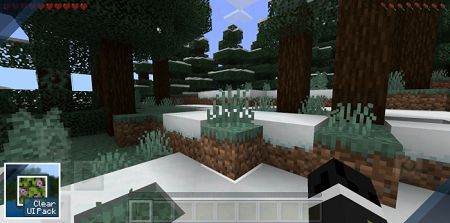 How to activate the setting:



You are given a choice of panorama, which you can use, for example, "Default" or "Soft" ("Caves and Rocks" or "Water").

In order to restart the function, you need to return to the menu and re-enter Minecraft.

What the Clear UI Pack provides

Now you will not have a background on the Inventory screen, as well as during the pause menu. The gameplay will be visible.

The authors decided to remove the animation of items when placing them in the inventory.

For simplicity, removed all Help Buttons that were on the inventory screen.

There will be no background on the Text on hover.

Also removed the background in the chat.

HUD buttons are transparent on mobile devices. Fully transparent Inventory button.

Circle Touch has been removed.

The background is missing on the Settings screen.

Note

This pack works with other author's sets as well, but the order must be observed when loading. See the screenshot for the sequence.