Too Many Dolphins Texture Pack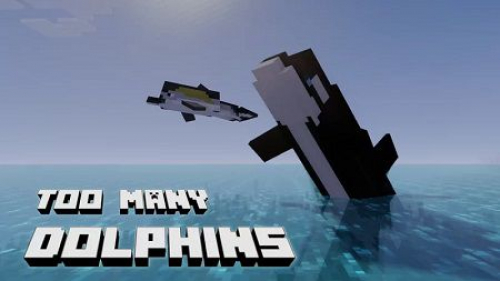 If you want to diversify the underwater life of Minecraft, we recommend using Too Many Dolphinstextures. This resource pack will add more varieties of dolphins in the oceans - there will now be a lot of them - black, black with white stripes, white, white with black stripes and other variations.

Dolphins will spawn randomly.

You can use nametag to generate a specific instance.

How to use nametag?

You need to rename anvil to the name of the animal you want to see. The name must start with a capital letter.

It is enough to rename the dolphin to another option.

For example, Pink Dolphin, Springer, Bridle Dolphin 2, Southern RW, Beluga 2, La Plata and so on.

A total of 46 different types of creatures are available.


Too Many Dolphins Texture Pack