Modified Desert Village Map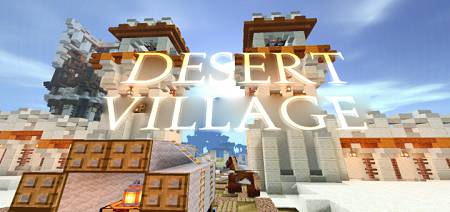 Would you like to have fun and productively spend your time in the Minecraft world exploring a new unique location, namely a new beautiful and very unusual village? If yes, and you really enjoy discovering something new, then the new map is what you need. The new
map
is called
Desert Village
. This is a new and unique village with unique houses, locations, trade functionality, and farmland. This is not a simple small village, you will find a lot of interesting things here as the village is quite large. Here you can have fun with your friends.
As mentioned above, this is a new and large village where players can explore new village houses, each with a unique look. Also, this village is divided into certain zones, each of which has something interesting. Harvest and have fun.
At night in the village, you will see lighting that will illuminate the dark streets, this is thanks to the light blocks.
Please note that there are unfortunately no villagers inside the village and it is empty, but you can add them there. Where and how to place a villager, you can at your own discretion.
This is a unique village that was created from scratch without borrowing ideas from somewhere.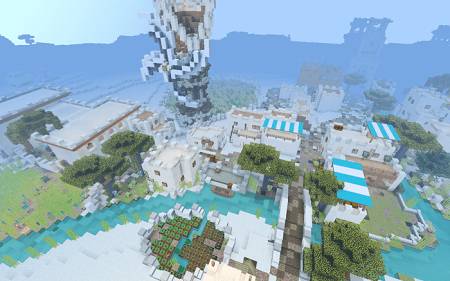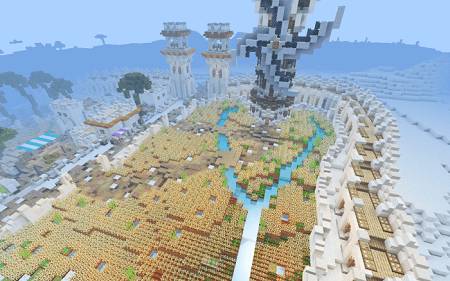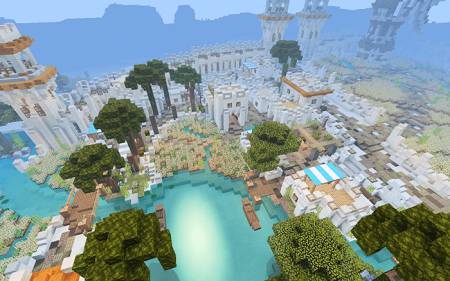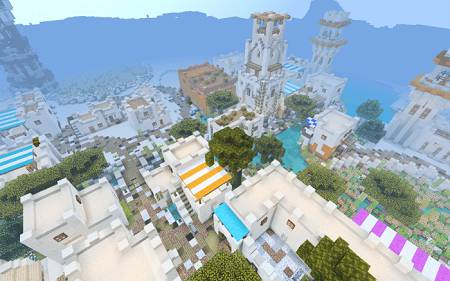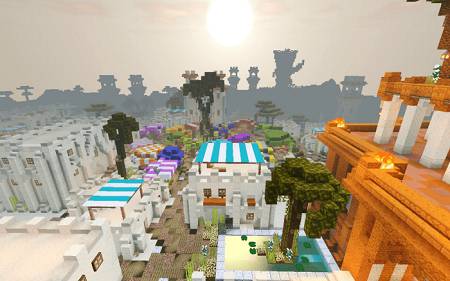 Modified Desert Village Map