Hell's Labyrinth Map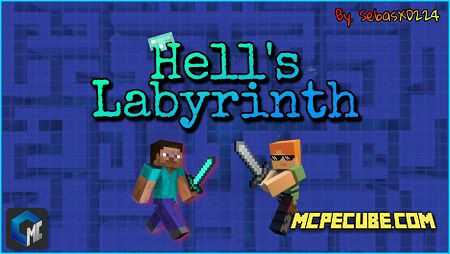 Do you like different types of maze maps? If yes, then the new
PvP map
of Hell's Labyrinth is what you need. This is a new maze map for those players who like battles, hide, and difficulties. This map allows players to use their skills and gain new experience.
In order to start, you need to press the Start button. After the players press the Start button, they will be teleported to one of six random locations in the maze. The game has no end or finish, so after death, you can be reborn and start over.
To leave the game you need to use a special command /function lobby.
Please note that each player will have a simple stone sword and periodically the effect of blindness. Also, on the new map, you will see cobwebs and special points with teleportation. For fun, there are also places where players need to use some parkour for a better experience.