Minecraft PE 1.16.1.02 for Android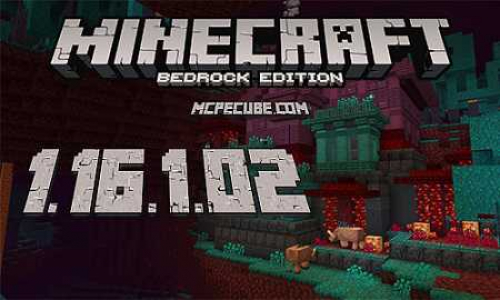 After the release of the full Nether update, the developers of the Mojang studio have already presented us with several beta versions in which some basic bugs are fixed. On June 29, Mojang released a new Minecraft PE 1.16.1.02 update. This is a small update that fixes very important game aspects.

This is the second update of the full version of the Nether update for Android devices. This update is unexpected for everyone since it was released earlier than usual. Let's look at the main bugs that were fixed in the new update.





Bug fixes



One of the most important and significant bugs is a bug that concerns such rare material as Netherite. The fact is that this material in some cases simply burned in lava or fire! This is a very serious bug since Netherite is one of the key features of the Nether world. In the new Minecraft Pocket Edition 1.16.1.02 update, this bug has been fixed. Netherite no longer burns in lava and fire.

In general, seven different bugs were fixed, we will tell you about the most important:

1. The first is the aforementioned Netherite which for some reason burned in lava and fire;
2. Fixed a bug due to which it was impossible to select a recipe for crafting;
3. Crash during teleportation;
4. Fixed a bug that related to skins during a network game.


Minecraft PE 1.16.1.02 for Android