Minecraft PE 1.18.10.28 for Android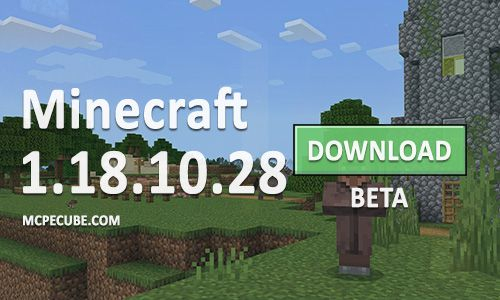 A small update to the beta version of Minecraft 1.18.10.28 for Android has been released. The creators of the game reported that five bugs were fixed and they made one change related to the technical aspects of the game. Game stability has improved.

There is a good chance that there will be no more beta releases, and instead there will be large-scale updates with all the innovations, including mob Warden, two-pixel fireflies and an updated UI theme.



What issues have been resolved in the game?
Fixed a crash that caused the game to crash.

Fixed crashes related to village loot table.

Mob behavior issues have been fixed.

The bug that occurred when hovering over patterns in Stonecutter has been resolved.



Technical changes



The change concerns modders and testers.
Scripting API support in add-ons will no longer work.

Do not forget that before starting the test version, you need to make backup copies of the worlds.
Minecraft PE 1.18.10.28 for Android