Minecraft PE 1.19.60.23 for Android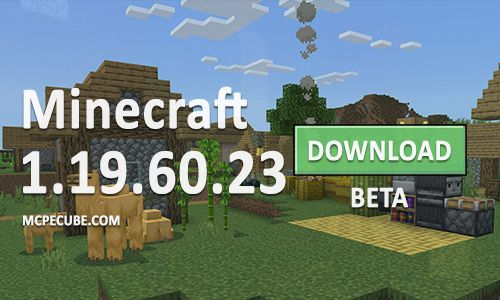 A new Minecraft 1.19.60.23test update is already available for download for all types of devices. In this version, the authors added changes to the Carved Bookshelf and changed the particles of the squid. Added 10 fixes that aim to improve the gameplay

Experimental mode

The developers continue to improve the experimental content and this time they added one change:

• The Observer does not turn on the Carved Bookshelf when loading a world into Minecraft.
Be sure to activate the mode before testing experimental features.

Changes

In total, one innovation was introduced. More:

• Glowing Squid emit particles when spawned outside of water.

Corrected mistakes

The game has even fewer bugs and errors. The developers worked on 10 bugs. Main:

• Cannot store the Charge from Respawn Anchor block when broken with an enchanted tool with Silk Touch.
• During the destruction of the base of the Scaffolding, beautiful particles will appear.
• Sounds from the Sculk Shrieker can be heard at a distance of 32 blocks.
• Bamboo seedling does not destroy other tall plants in the installation site.
• Removed a bug due to which Players, mobs, Carts and Boats were not destroyed by fires.
• Players are no longer crossed by Ender Pearls.
• While riding mobs, it is no longer possible to see through objects.
• Improved the appearance of blocks without support-base if they are needed.
• Destroyer mobs correctly attack on incomplete blocks (Mud).
• Players can customize the margins using the keyboard in the Structure Block.

Technical update

There are 12 new technical innovations in this section. They relate to the technical part of the game and are aimed at improving the performance of the game.

Do not forget to make backup copies of worlds when installing test versions of Minecraft.
Minecraft PE 1.19.60.23 for Android