Minecraft PE 0.7.1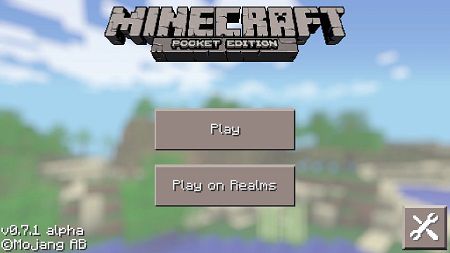 Install Minecraft PE 0.7.1 to get access to the features and functionality from the first versions of the game: items, spawn eggs, in-game chat.

Features of Minecraft PE 0.7.1

This build focused on bug fixes. Added new items that will improve the gameplay. Added new features for creative mode, with the help of which you can summon mobs yourself. Also appeared a chat to communicate with the players.

Spawn Eggs

In creative mode, players can endlessly add friendly creatures to their world, such as a cow, a sheep, a pig, and a chicken.
This feature is useful for building maps or creating beautiful buildings with mobs in creative mode.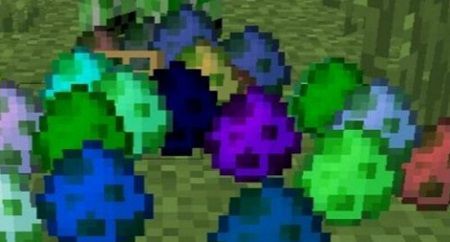 Realms Mode

By subscribing to the Realms service, users had access to custom games with friends.

How does it work? One player pays for the server and invites his friends to his world. Of course, invited players do not pay anything, but they also do not have access to the world settings.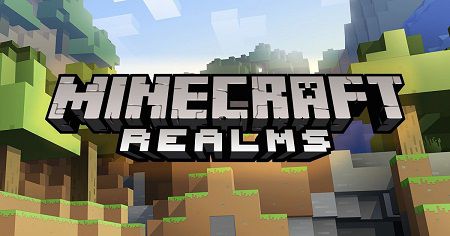 Iron buckets

Now Steve could collect liquids in the bucket, including milk, by interacting with the cow.
To get a new item you need to go into creative mode.

Fire

Only in these alpha updates did the fire block appear. It sets fire to hot objects and materials and can also cause significant damage to the player.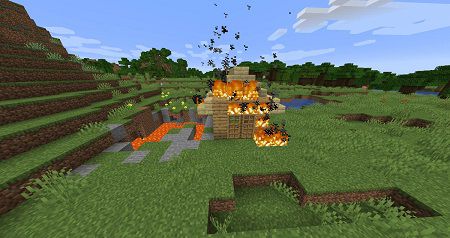 Additional changes

Bug fixes are an important step in improving the game. This time, the Mojang team fixed such errors as:

• Permission doors blocks bedrock.
• Solved the problem with the size of the control controller;
• Fixed missing buckets of milk when creating a cake.