Minecraft PE 1.19.72.01 for Android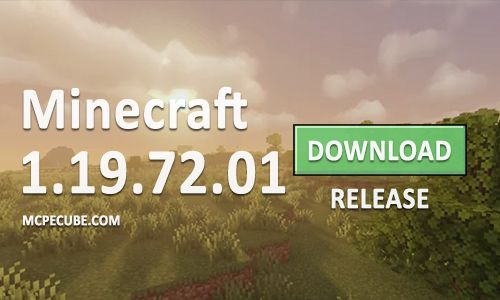 The full version of Minecraft 1.19.72.01 has been released specifically for players who play via PlayStation. Fixed the work of the Realms server on the console.

There was an important mistake that many complained about. In the last release, players were unable to properly use Realms, namely, to buy and renew them. Of course, the developers paid attention to the complaints and quickly fixed the bug by releasing a hot fix. Everything works correctly in the new version.

Fixed bug

• You can buy and sell Realms on the PlayStation.

Please note there are no files as the update is for PlayStation. You can download version 1.19.71.02 which has the same feature set.
Minecraft PE 1.19.72.01 for Android