Minecraft PE 1.19.73.02 for Android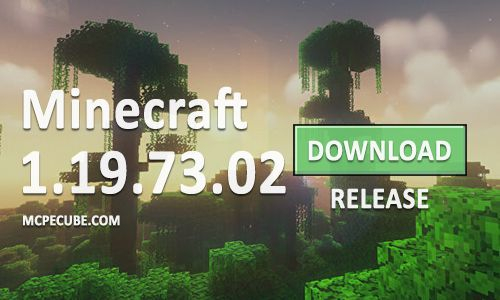 Install the full version of Minecraft 1.19.73.02 on your device and enjoy the new update. The new version fixed one issue that was causing the game to crash and fixed some annoying bugs that prevented users from enjoying the full functionality of the gameplay.

The developers of the game faced outrage from the players due to crashes in previous versions of the game, so they quickly fixed the bugs. As a result, the game has been improved, and now players can enjoy its flawless performance.

Resolved Issues

Main:

• Issues with game crashes have been resolved.
• No crashes while processing teleport commands.
• When the player is in Sneaking, this position does not knock aim.
• When playing together, user inventories work without errors.
• Ghast's sound is distance dependent and works without causing errors.
• Hints are not repeated when using touch controls on mobile devices when using inventory.
Minecraft PE 1.19.73.02 for Android