Minecraft PE 1.20.12.01 for Android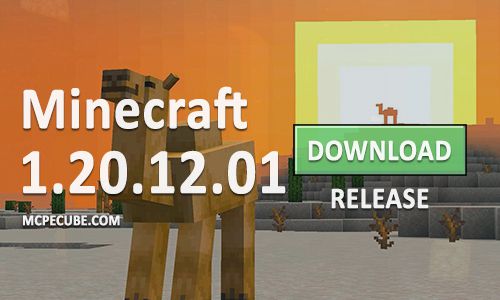 The game development company recently rolled out the complete Minecraft 1.20.12.01 update catering to Android users. This update effectively addressed three significant glitches and crashes that were detrimentally affecting the gameplay.

Having identified the shortcomings in the previous Minecraft version, the development team promptly took action, devising an urgent hot fix to resolve the most critical issues. Chief among the commonly reported problems were game crashes experienced while attempting to log in or connect to various in-game realms.

The full release of version 1.20.12.01 now grants players the freedom to relish the game sans any apprehensions about potential crashes, allowing them to delve deeply into the enchanting universe of Minecraft unimpeded and unhindered.

Fixes

1. Improved game performance on iOS devices
2. Resource packs are displayed in worlds.
3. Made a stable connection to the game world.
Minecraft PE 1.20.12.01 for Android