Minecraft PE 1.20.15.01 for Android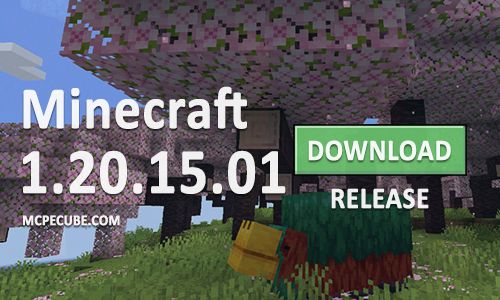 The group of developers has unveiled the most recent iteration of Minecraft 1.20.15.01 designed for employment on the Android operating platform. This update encompasses solutions aimed at rectifying complications within the gameplay sphere and rectifies concerns tied to the acquisition of diverse add-ons via the in-game Marketplace.

The good news is that even without the introduction of additional aspects, the development team tirelessly continues to provide updates. This approach is aimed at ensuring that players can fully enjoy the gameplay, devoid of endless crashes and crash situations. This time they successfully coped with two very significant problems, which deserves high praise.

Fixes

• Goods in the Market are not blocked after purchase.
• There were fewer flights.
Minecraft PE 1.20.15.01 for Android