Island Survival (Achievements On) Map
Embark upon an exquisite journey to an island on the Island Survival map nestled amidst the vast ocean expanse. Here, survival takes on a thrilling twist, as you must confront menacing monsters and delve deep underground in search of vital resources.

Beneath the island's surface, a wealth of wonders awaits, including custom mineshafts, mysterious dungeons, and the ancient remnants of dinosaur fossils.

Will your resilience prove sufficient to endure the challenges of this secluded island sanctuary?

This captivating map is compatible with a wide range of platforms, spanning from PC and Mobile to PlayStation, Xbox, and Switch, offering a unified gaming experience. Additionally, the option to join forces with friends in multiplayer mode adds another layer of excitement.

As you traverse this enchanting realm, keep in mind that achievements are fully enabled, enhancing the sense of accomplishment in your daring exploits.

Description

This island, nestled in the heart of the boundless ocean, spans an impressive 500x500 blocks in size. The lush landscape is adorned with an abundance of trees, including a colossal specimen that beckons you to construct a magnificent treehouse within its branches.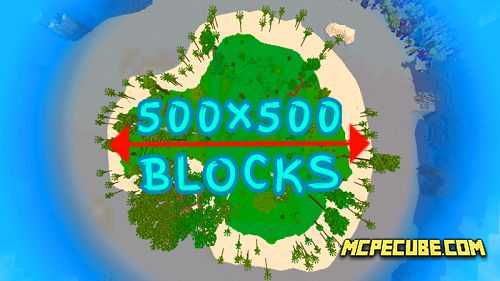 Alternatively, you can choose to fashion your abode amidst the enchanting meadow of vibrant flowers, where a hidden treasure awaits beneath in the form of a thriving subterranean cavern.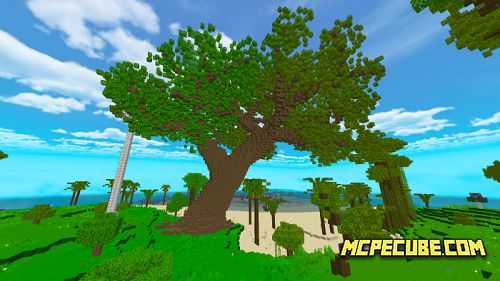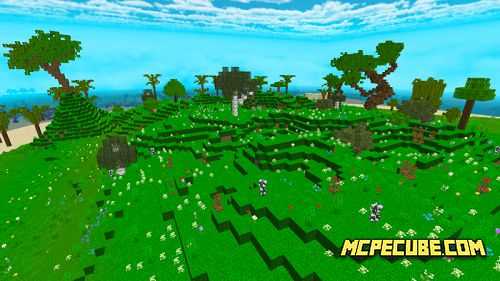 The surrounding sea is a masterpiece of customization, teeming with a vibrant ecosystem that includes tropical fish, playful dolphins, and graceful turtles, all frolicking in the crystal-clear waters. Close by, a sprawling coral reef enhances the aquatic splendor, with numerous shipwrecks dotting the ocean floor, promising secrets, and treasures to discover.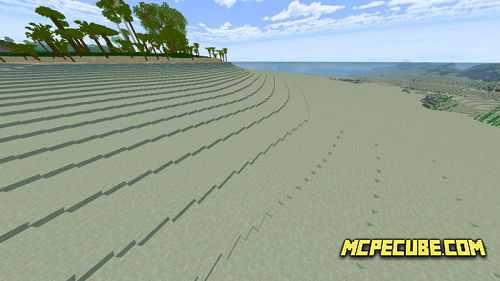 Beneath the island's surface lies a wealth of opportunities for resource gathering and adventure. In addition to traditional mines, two colossal custom mines brim with valuable materials and host a variety of formidable mob spawners, presenting both challenges and rewards.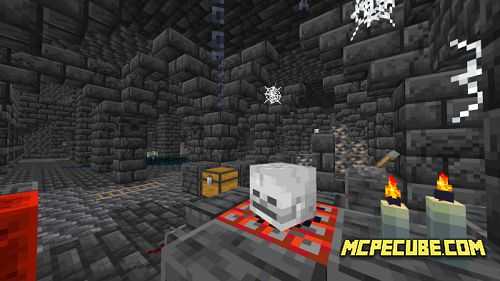 Delving deeper, you'll encounter an array of custom dungeons teeming with even more menacing mob spawners, testing your mettle and wits.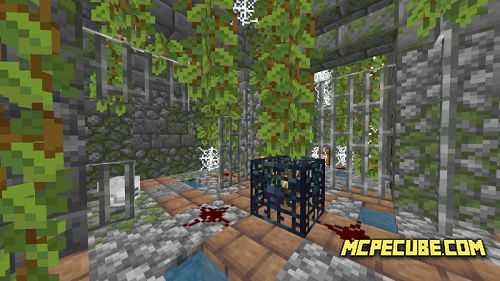 However, the pièce de resistance beneath this island's soil is the presence of ten remarkably preserved dinosaur skeletons, remnants from a bygone era millions of years ago. Can you rise to the challenge and unearth each of these ancient marvels, unlocking the secrets they hold?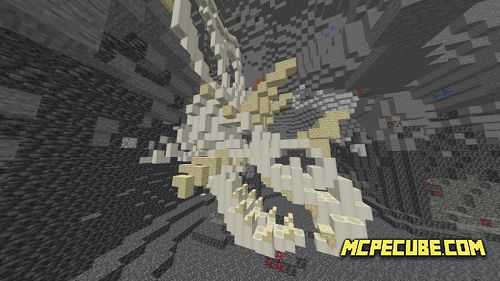 The island beckons with wonders and mysteries, daring you to explore its depths and uncover its hidden treasures.
Island Survival (Achievements On) Map