Dungeons Map for Minecraft PE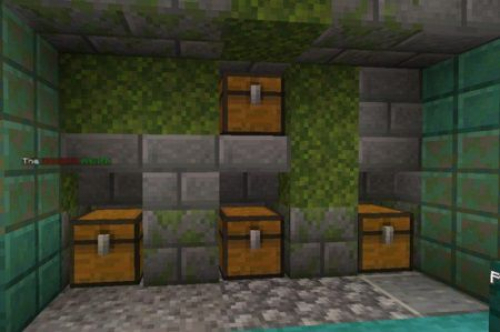 If you are looking for an exciting gameplay and an unusual plot, then you are in the right place. We have selected three Dungeons-themed maps for you, where you will go on an incredible adventure with difficulties, trials, dangers, and secrets.

Dungeon

Here you find yourself in a role-playing game with an exciting storyline. Your hero is a scientist under the king, who went to explore the dark dungeons in search of treasures. But by a ridiculous accident, you were left alone deep underground with limited resources. There is only darkness and lava around, which inspires horror, and evil reigns in this darkness, which wants to devour you. Use all your survival skills to get out of there.

Levels

Dungeon-style adventure awaits here. You need to find a hidden button, but various creatures will interfere with you. Go through all the stages and do not fail the test.

The map is suitable for playing by yourself, or you can invite a group of friends to make it easier to fight creepers and zombies.

The maximum number of players is 8.

Secrets

On this map you get an entertaining plot in Minecraft. The inhabitants of the blocky universe kept a secret for years about crystals that can control the whole world. Of course, knowing that the end of the world fell into evil hands, they hid it in a secret place deep underground.

But there were rumors that some villain decided to seize power over the universe, and you need to be the first to find those very crystals and save the world.

Functions

• Interesting dialogues with characters.
• Custom textures for blocks and objects.
• Fascinating in-game video.
• 4 locations and structures to explore.


Dungeons Map for Minecraft PE