Survive the flood V1.1 Map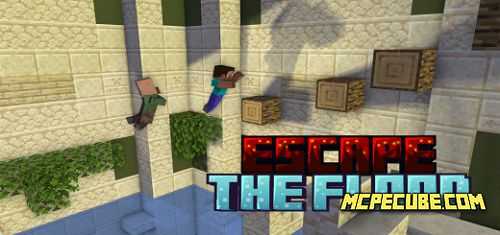 Survive the flood map is a fun challenge for you and your friends. You will need to use parkour to climb to the very top along the blocks ahead of the flood.

Features:

• 2 Unique maps to explore.
• 5 Predefined velocity settings.
• Impressive lobby.
• Victories tally.
• BIRB, the Feathered Companion.

Meet BIRB, our map's beloved mascot, who will enthusiastically join your adventure, bringing cheer to you and your companions with his joyful chirps and clucks.

What can you customize?

1. Rise speed

These are predetermined speed settings, and they will govern the rate at which the water ascends, directly influencing the game's level of challenge.

2. Liquid type

The following types are available: lava, milk, and standard water.

3. PVP

Select the PVP mechanics to tailor your gameplay experience. Pick from various modes that align with the teammates accompanying you in the challenge.

4. Potion effects

Utilizing these configurations, you have the freedom to opt for speeds ranging from 0 to 5 and jump boosts from 0 to 5, thereby enabling a truly versatile and engaging parkour adventure.

5. Trophy morphs

Upon securing victories in games, you gain access to an array of diverse creature transformations!

Available maps

1. Dusty desert

This marks the inaugural of a series of maps, and this desert-themed terrain serves as an enjoyable introduction for you and your companions to grasp the concept while delving into various environments. With engaging shortcuts and the added thrill of Redstone boosts, we guarantee an entertaining and memorable experience as you venture through this stage.

2. Jungle

Welcome to the second installment of our series! This tropical jungle-themed map is designed to test your wit and skill while providing an enjoyable challenge for you and your friends. Explore concealed shortcuts and tackle intricate Redstone challenges and puzzles, ensuring that this level promises just as much excitement and enjoyment as the first.

3. Frost bite

Frostbite offers a winter wonderland setting tailor-made to showcase the new milk liquid type! This level allows you to immerse yourself in the role of a polar bear, grappling with melting ice that adds an extra layer of excitement to your adventure.

4. Massive mines

Embark on an underground adventure as a stone mole in our latest level, where you'll have the opportunity to delve into the myriad features introduced in the Caves and Cliffs update. Race BIRB to reach the summit, but exercise caution as the path to the peak is concealed and prone to rapid deterioration!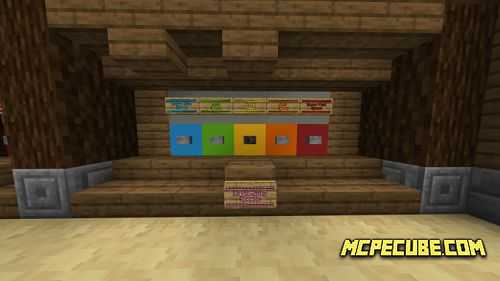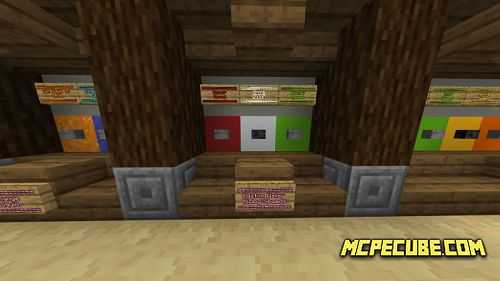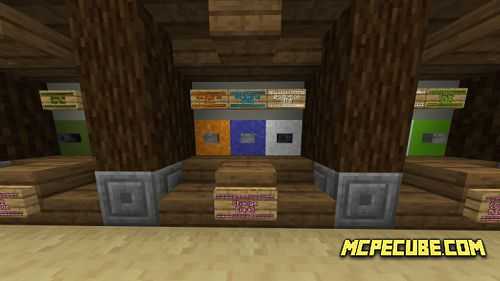 Survive the flood V1.1 Map