Darker Days (Unfinished) Map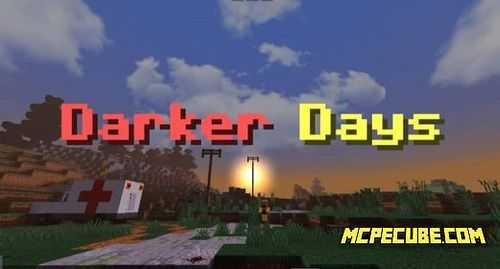 The Darker Daysmap is made in the style of a post-apocalyptic city, where you can explore or use it for your games. There are no zombie spawns here, but there are multiple mentions of them. The map has a whole backstory, which you can read below.

Background

In this world, two states fought for the dominance of power. One of them created a biological weapon. But an error occurred in the laboratory and first one scientist became infected, and then the virus began to spread rapidly and infect all healthy people. And at some point, this war played against all of humanity, infecting people and turning them into zombie mutants.

Gradually, the world began to collapse, outbreaks of the virus spread. Cities became empty, houses and buildings overgrown with plants.



Locations

The author built a big city that looks like a ghost town. You will have the opportunity to explore all the buildings in this big city.



Among the buildings there are offices, schools, residential buildings, police stations, a hospital and much more.

Each town is distinguished by its architecture and buildings. There are both urban landscapes and villages.

It will take a long time to get around the whole area. Invite your friends for more fun.

Complete the map with mods and textures.


Darker Days (Unfinished) Map