Dream Archipelago City Map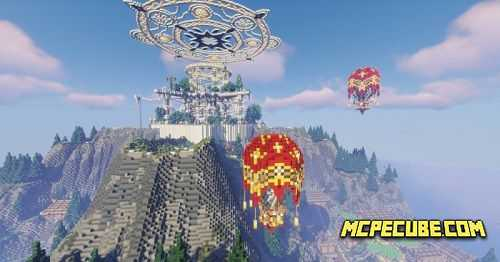 On the creative mapDream Archipelago you will find yourself in a fabulous place in the middle of the ocean. The landscape is striking in its beauty. A large island, divided by hills, which hosts several cities and ports, provides an opportunity for exploration. The author has thought through every detail so that the player gets the maximum pleasure from the gameplay.

Locations

The author divided the archipelago into several sections.

1. Port. From the sea, it has four entrances, each of which is decorated with sakura.
2. Ships. They are parked next to the port, differ in the color of the sails.
3. Fabulous. trees in japanese style. You can climb on them and even build something there.
4. Island with hills.

On the main island, there are several fully equipped towns. There are areas for farms. Night lighting creates a mesmerizing view at night. Each object has lights that shine with a warm orange light.

The map can be used in multiplayer or for PvP battles.


Dream Archipelago City Map