Japanese House Map for Minecraft PE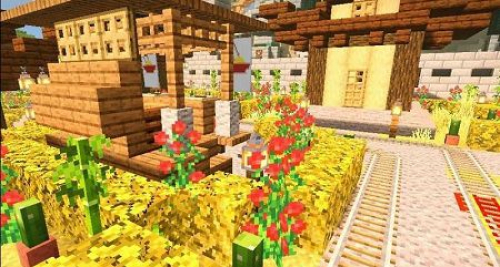 Japanese House maps offers a unique opportunity to immerse yourself in the Japanese atmosphere in the game world, enjoy the beautiful area with many plants and flowering gardens, and interact with other players to create a unique game experience.

Japanese Village

This map offers players the opportunity to visit a village inspired by Japanese culture with unique buildings. You can explore a large area and find various items necessary for survival.

Functions

• Buildings made in Japanese style.
• Lots of towers.
• Farm with plants.
• The Cherry Orchard.
• Furnished interior inside each house.
• The presence of a portal to the Nether.

Seven Towers

Many Japanese elements can be found on this map, such as traditional Japanese houses, cherry blossom gardens, and more. All this together creates a unique and authentic Japanese atmosphere that immerses players in a fascinating game world with impressive details and interesting features.

Here you can interact with other players, making the gaming experience even more interesting and exciting.


Japanese House Map for Minecraft PE