Boss Towers v1 Map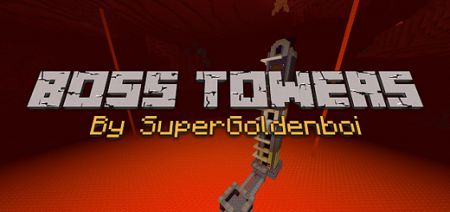 Love to fight with bosses, then welcome to the map Boss Towers v1. This is a mini-game where you need to show all your skills and abilities in battles and defeat mob bosses.

Each of these mobs has a more complex attack and movement model, as well as a lot of health. The higher the level, the more difficult it gets. To get to the very top of the tower, you need to kill them all. There are 5 hubs and 10 bosses in the game in total, which you must defeat.

At the beginning of the game, you appear in the center next to the NPC. Then the battle begins. If you suddenly lose, you start from the previous round.
The author of this map is SuperGoldenboi.