Little Spiral Parkour Map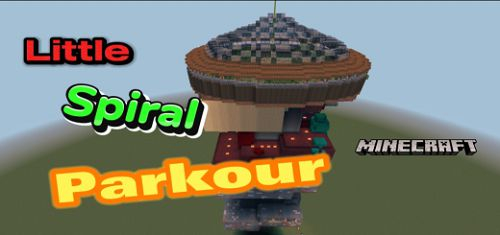 Greetings! Welcome to the world of Spiral Parkour, a map that will take you on an adventure through various levels. Whether you're a parkour pro or just getting started, don't worry because this map offers a fun and not overly challenging experience. Feel free to progress at your own pace. Now, let me provide you with more details.

Description:

As you enter the world, you'll find yourself in a cozy little room. To kick off your parkour journey, simply press a button, and it will teleport you to the parkour course.

Here's the important part: At intervals throughout the parkour challenge, you'll encounter emerald blocks on the ground, each topped with pressure plates. Stepping on these blocks will act as a checkpoint, ensuring that you won't lose your progress.

Once you successfully navigate the parkour course, you'll find yourself in a tower-top lobby. From here, you can savor the changing views from day to night by using the buttons on one of the walls. Alternatively, if you're up for more parkour excitement, you can repeat the course at your leisure.


Little Spiral Parkour Map