Diamond Only World Map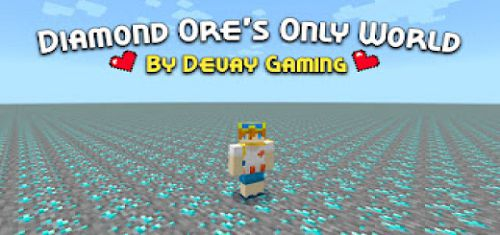 Welcome to the map «Diamond Only World», a veritable treasure trove of sparkling riches. This world is aptly named for it's adorned with the radiant allure of diamond ore, glistening at every turn. As the images below aptly demonstrate, this is the land where diamonds truly reign supreme.

But that's not all. In this world the author has created several structures to enhance your journey. Villages, with their quaint charm, offer a sense of community amidst the precious gems. Lava pools, a fiery spectacle in this sea of ice, provide a hint of danger and resource. And the grand End Portal, a gateway to the unknown, stands as a testament to the depth of adventure awaiting you.

As you explore this map, you'll be mesmerized by its endless potential for wealth and discovery. Are you ready to embark on this dazzling adventure? The screenshots below offer a glimpse of the splendor that awaits.