Jumper Map (Parkour)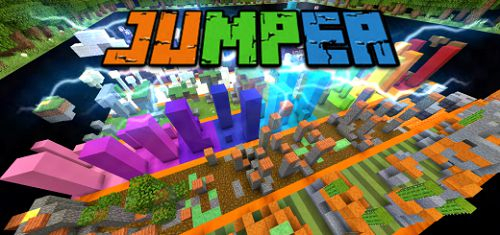 The JUMPER map offers an opportunity for astonishing leaps across a variety of biomes, backed by unwavering dedication and seamless transitions between levels, delivering an entirely fresh and extraordinary gaming experience. This map, which you've sought after for quite some time, is now at your fingertips.

This impressive and expansive map boasts a total of nine levels, each meticulously representing different biomes and structures. The captivating touch of random natural elements adds an extra layer of excitement, ensuring hours of fun for you and your friends. What's even better is the flexibility to incorporate your preferred shader or texture, enabling a personal customization that caters to your unique tastes, making the map uniquely yours.