Germanic Style House Map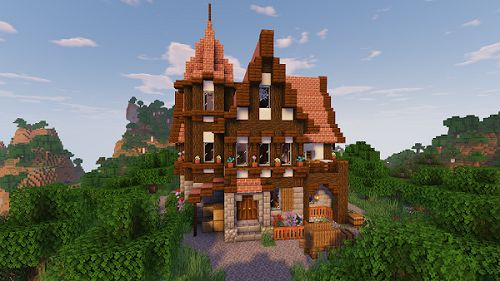 We present to you a map of the Germanic Style House, which is built in a unique design. The author tried to implement his creation in high-quality textures so that players did not have to install anything additional. Inside, the house is fully equipped and ready for a comfortable life for Minecrafters.

Below you can see screenshots, which, although made using additional visual improvements, still convey the original picture.