Minegames v3.11.2 [Compatibility Update] Map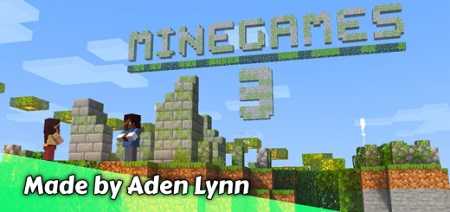 On the Minegames map for Minecraft PE you can play exciting games with your friends, as well as fight each other. There are 11 games on this map that have their own purpose and rules. You can choose any and enjoy the process, by yourself or with friends.
The new version of the map is now available for other versions of Minecraft, such as Education Edition.

Further details about the presented games on the map.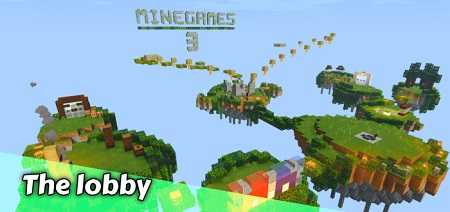 1. The Bridge
This is a very active game where you can compete with other players. In this game, the most important thing is to get into the base of the other team. A bridge will separate you. You can build fortifications for your base to make it harder for opponents to get to you. All players will have access to different levels of tools with which users will fight. The goal is to collect five points.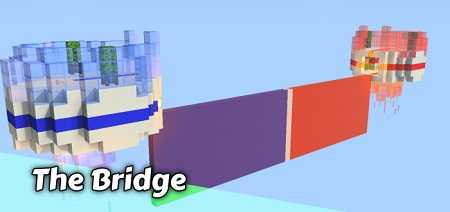 2. Kitted F.F.A.
In this game, each player will have a set with various items and equipment. A total of 16 pieces are available, choose one of them and start the battle. Use everything to the maximum, of course it is better to first read about the contents of each kit, which is beneficial to use it.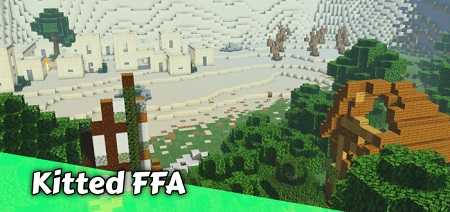 3. Knock off
Here you will have a platform and only 5 lives. You will need to stand on it, despite other players who will prevent you from doing this. Therefore, show your ingenuity and your game experience to defeat everyone.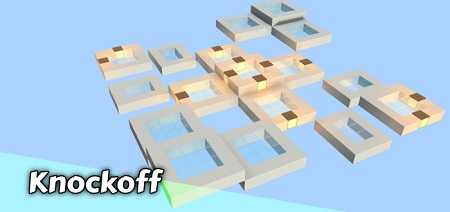 4. Playground
This game is about parkour and everything else. You and other players are placed on the playground, where everyone can do their own thing: jump, shoot, fight or just relax.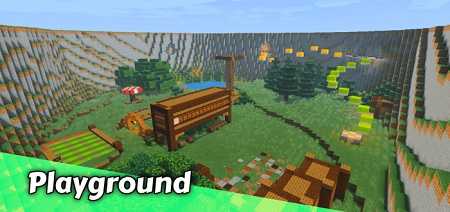 5. Duels
The name of this game speaks for itself. Just two teams will fight each other for resources.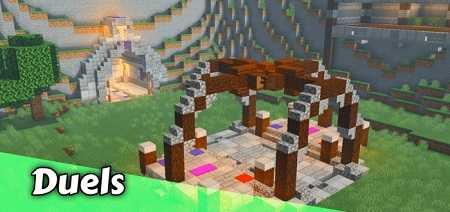 6. Hide N Seek
This game is familiar to us since childhood, one player is looking for, and everyone else is hiding. The objectives of each are pretty clear. Therefore, no details.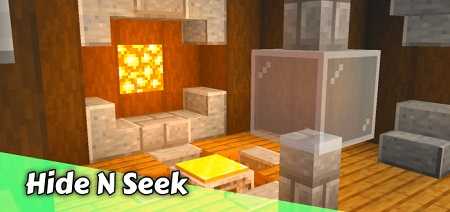 7. Skywars
This map is typical in this genre, but it's fun to play with friends. You have access to several chests from which you must build an entire empire and defeat other players. Use your knowledge and experience to the maximum.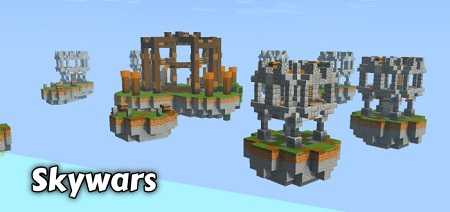 8. Parkour Race
Competition for the fastest and most daring parkourist. Can you defeat everyone by avoiding obstacles? Pick a path that suits you and get started. Jump on the emerald blocks to save.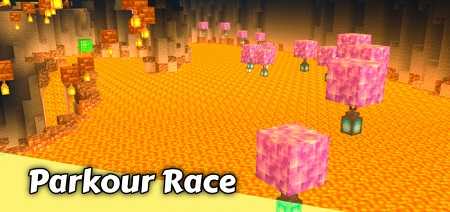 9. Build Temple
You have only five minutes to build structures according to the finished example. Everything you need for construction you will find in the temple. Good luck.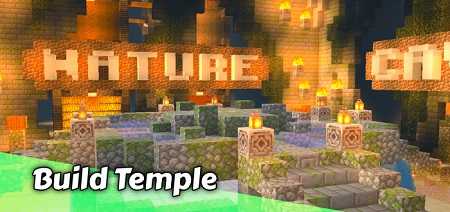 10. TNT Run
Fun and fast game. You are standing on a block, but it starts to fall through. You need to survive longer than other players and win this game.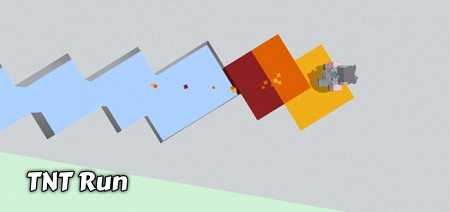 11. Speed ​​Bedwars
This game should be familiar to you. Just destroy the beds of other players, and protect your own.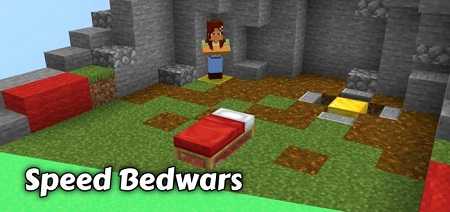 In almost every game, except Playground, you will earn points if you win. For these currency, you can buy yourself some items that will be like trophies for your victories.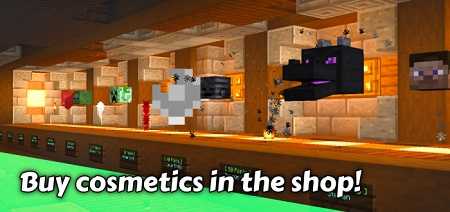 Minegames v3.11.2 [Compatibility Update] Map