Thursday Night of Kliwon Horror Map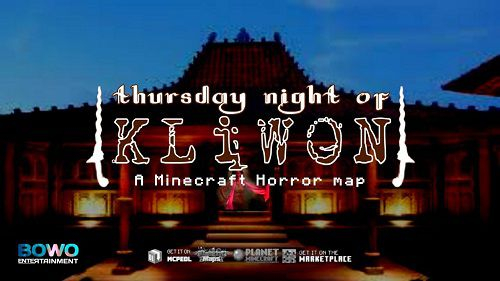 Thursday night's Kliwon map is steeped in haunting tales among Indonesians, as Kliwon corresponds to a specific day in the Javanese calendar. This eerie narrative unfolds around a sinden, a female singer accompanied by a gamelan, who met a tragic end at the hands of an unknown assailant.

Struggling with the mystery of her own demise, she embarks on a cryptic journey during the Friday Kliwon night.

Immerse yourself in a night filled with enigmas and spectral occurrences. By delving into the depths of this unsettling adventure, you not only uncover the secrets surrounding the sinden's demise but also navigate through a series of chilling events.

This gripping storyline shares a subtle link with its predecessor, "Escape From Pocong." Following the escape from the Pocong map by car, your journey takes an unexpected pause as you feel compelled to investigate something crucial.

Explore the following eerie locations in this horror map:

1. Forest:

Venture into the depths of the forest with your friends, only to discover that it holds more than just trees and shadows. A mysterious force awaits, ready to ensnare you in its secrets.



2. Empty House:

Within the walls of an abandoned house, unravel a narrative that demands your investigation. Piece together the fragments of a story that may hold the key to understanding the sinden's tragic fate.



3. Exit Gate:

Escape becomes imperative as you navigate toward the exit gate. However, beware—a terrifying apparition, a spectral woman, relentlessly pursues you, adding an extra layer of fear to your desperate flight.



What unfolds next in this chilling saga? Dive into the unknown and experience the thrills for yourself. Play now and become a part of this haunting tale!
Thursday Night of Kliwon Horror Map