D-Day Battle Map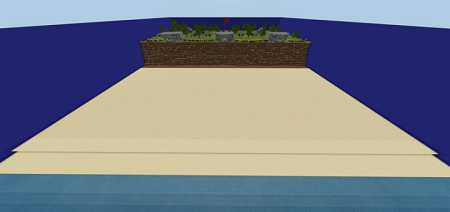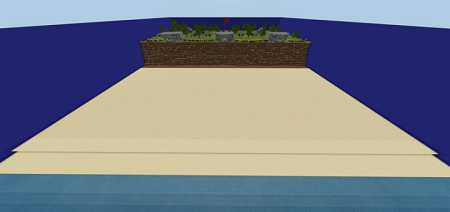 We present you with a new map on which you can play with your friends. This is a new mini-game where you and your friends will be divided into two teams, one of which will be Americans, and the second Germans. This map is for those who like to play and have fun with their friends. Enjoy the exciting battle on the new D-Day Battle Map.

As mentioned earlier, a player with his friends will be divided into teams, each of which will represent a certain side. One of the teams will play as Americans; the second will play as Germans. Each player will have the opportunity to choose the side or team in which he wants to play. The first team, let it be for example the Americans, will spawn on a special ship which is located near the coast, the second team, the Germans, will spawn on an island near the rocks.

The maximum number of players who can play the mini-game is sixteen! More players can cause lags on your device, it depends on the performance of your device.

Below you can see screenshots of how the spawn location looks:

Americans: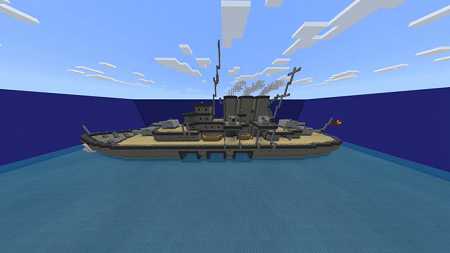 Germans: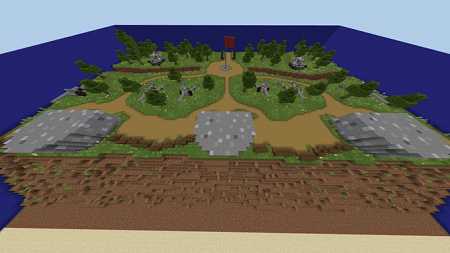 Shop



On each separate spawn place, the players will have a shop. The main currency that you can use in the store is your XP. Everything is very simple, if your enemy from another team dies, your team receives 1XP. These XP players can spend in order to buy weapons, medicines, or shells for themselves and their team members.

Each team also has a unique feature, for example, the Americans have a special shovel that they can buy in the store in their spawn place, while other players will have a standard shovel. At the same time, the German team has a unique airstrike. This airstrike explodes where it falls, like TNT. It looks like a big snowball that the Germans can throw ashore in the direction of the Americans. We draw your attention to the fact that the Germans SHOULD NOT approach the shore, as this will kill them. This avoids camping. Each player can change the team, for this use the respawn room.

The beach will be updated every ten minutes in order to remove all visible damage.

As soon as the boat touches the shore of the Germans, it will disappear. This happens when you step on the ground from a boat.

And the last one is added random sounds of explosions that will be heard by players in the background.