Extreme Hide And Seek : Cave Edition Map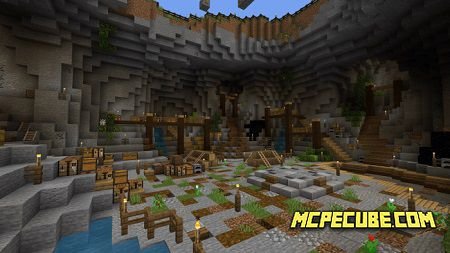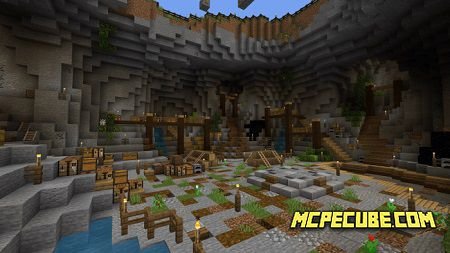 We present you a very exciting map from the Hide and Seek series. This type of game is incredibly popular among the players of the Minecraft world. This is a mini-game that is designed for a large number of players. On this map, the player has the unique ability to change his skin, namely to change it to camouflage, for example, to a stone, dark gray shadow or obsidian.

This version of Extreme Hide and Seek called Cave Edition, which is a mini-game where two teams must fight each other. The main task of each of the teams to fulfill their task, for example, those who are hiding should be hidden for three minutes, while others must find the first before the time runs out.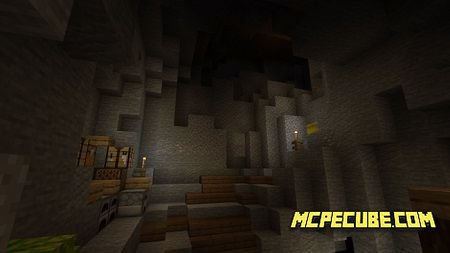 How does it work?

At least two players can play this game, each of which will receive a role on this map. Each player will represent his team and either seek or hide.
Those who are hiding will be teleported to a special place (the cave), where they must hide from those who will look for them.

At the same time, searchers will be waiting for their time, at which time they will go through a special corridor which will be presented as a cobweb. As soon as the seekers reach the same place, the game will begin and everyone must fulfill their role on this map.

This location will be very different from many similar ones. A large number of blocks have been added to this map, which will help to hide the hideers from the seekers better. New features complicate the game for searchers since there are a large number of fake walls and objects on the map, such as doors, hatches, and blocks.
Extreme Hide And Seek : Cave Edition Map