Soul Survival World v4 Map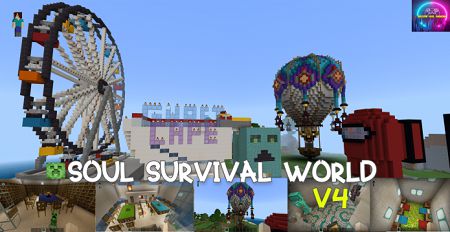 Welcome to the map, where you can immerse yourself in an extraordinary world and many adventures. Go to survival mode and enjoy the location. Soul Survival World v4 has everything you need: Modern Castle Temple, where there are caves and farms, you can go to the Ghast Café with Creeper Space Café, explore the Chest Room, and look at the Among Us statue.

In addition, that's not all of the map's features. Not far from these places is a village where you can go and find a lot of useful things. There is a lot to learn that you can't miss.

Moreover, in the Lower World you will have your own base where you can feel safe and relax. Don't wait, go over and explore this map.

What makes Soul Survival World different from other survival maps for Minecraft PE and Bedrock. Here you will find a wide variety of places to explore.

The first thing you will find is Modern Castle Temple, which has many interesting territories. There are caves and farms, many rooms and a cobblestone generator.

Once in the Ghast cafe, you can not only go there, but also be sure to go to the roof in search of something unusual.

Where you have a spawn point and underground Modern Gabris there are elevators with which you can wander between levels.

In the Temple, you can go through the portal to the Lower World.

Don't forget to visit the hot air balloon.

You can choose the mode in which you want to play. Three modes are available: survival, creative and role-playing. A multiplayer mode is also available for playing with friends; with a fun company, it will be even more interesting for you to explore the world.

This map is full of secrets and mysteries; a sea of emotions awaits you. Collect rare items and craft the necessary items.

Below are some photos from the game.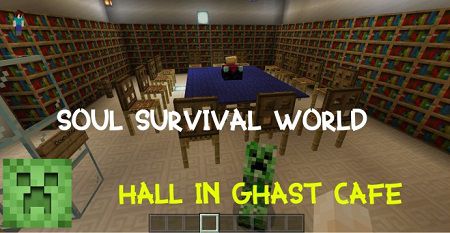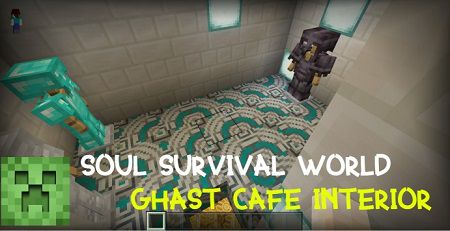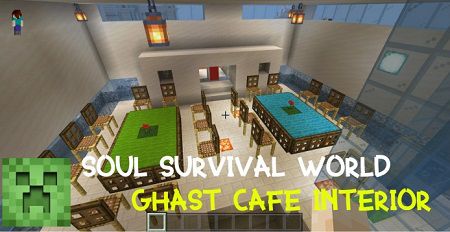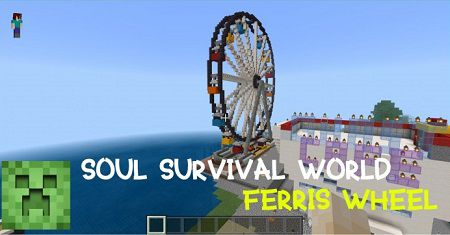 Soul Survival World v4 Map