Parkour Christmas Map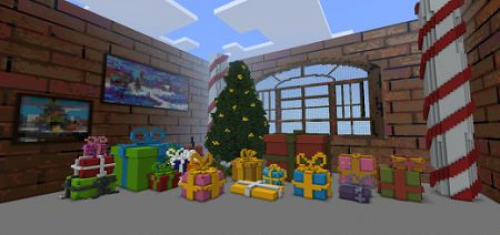 Holidays are already on the nose and map developers have started updating their versions for winter ones. This also happened with the Map Parkour Update Christmas. This is a map that will test your parkour skills. Up to eight difficulty levels, each room has its own excellent decorations and themes. It is very pleasant to play on it.



Description



There are 8 levels on the map. As the level rises, the difficulty of the game increases.

The lobby on the map is decorated for the winter holidays; there you will find Christmas decorations.



Level 1 has a Christmas theme, New Year's decorations and room decorations, add a festive mood. The level itself is easy.



Level 2 has a Halloween atmosphere and matching design blocks.



Level 3 is already more difficult than the previous ones. The design of the room is very interesting in the Pixel Art style.



Level 4 is presented in the form of purple crystals. Beautiful trees, which are all in crystals, add a great mood.

Level 5 is one of the most difficult. The room itself has a Stone Age appearance.

Level 6 looks like a mushroom.

7 level not everyone will be able to pass, but worth a try. There is a volcano on this part of the map.

In addition, the final 8th level.

Play and complete all levels, enjoy the map.