Mini Biome Parkour Map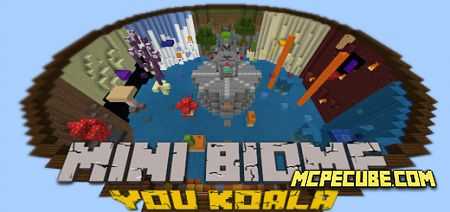 Are you a big parkour fan? Would you like to experience something new? If yes, then the new Mini Biome Parkour map is exactly what you might like, as here you will find a large number of interesting jumps and different obstacles.

In general, this map is very interesting and quite large, which is also good. This map will be interesting not only for beginners who want to improve their jumping skills but also for experienced players. The environment of each of the levels will not leave you indifferent. Each level is created using interesting and unique blocks that will enhance your gaming experience.

Here you will see two lobby rooms, eight different biomes with a unique design, and most importantly, here players can play not only a single player but also multiplayer. Play with your friends and have fun overcoming various obstacles.

Also, players can add their existing textures or shaders to this map to make the game more enjoyable and interesting if they are used to playing in a certain atmosphere.

In addition to jumping, players will have only one goal, namely to get a block at the end of each level. After completing all eight levels, players can receive eight items. The main question is, can you do it?