Cops and Robbers Map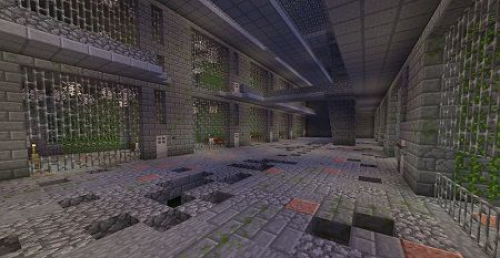 An excellent Cops and Robbers map will allow the player to immerse himself in a criminal story. You can either be a good cop or be on the bad side - a mugger. There are also other maps that are associated with a prison break. You will need to develop an escape plan in order for everything to work out successfully. Play with your friends and enjoy the game.



Map Cops and robbers for MCPE



This is a team mini-game. Players are divided into two teams: policemen and robbers. The action takes place on the territory of the prison. The prisoners must get out, and the task of the police is to prevent their escapes.

In order for the escape plan to take shape and for all the robbers to be able to escape, it is better to communicate in TeamSpeak and exchange ideas. What's more, it's much more fun.

Players can move to all rooms.

It is forbidden to destroy blocks and resort to victory by deception.

Good game.





Escape Steves



Another crime related map inspired by a real event that happened in 1976 in South Africa. This grim event led to the unjust imprisonment of people fighting for their freedom. You, as the hero of those events, will have to escape from captivity.

The author in the development of the assembly to use 200 command blocks.

Approximately you will have 20 minutes for your entire adventure.

Be careful, as there are a lot of police officers in the prison, do not get caught in their eyes.





Jailbreak



On this map, you find yourself a prisoner in the middle of a prison. Your task is to use all the resources to escape from this gloomy place.

You will have a reliable friend and assistant Jeff in your cell, he is also a prisoner.

You will need to carefully consider your escape plan. Good luck to you.