The Secrets Of Dungeons Map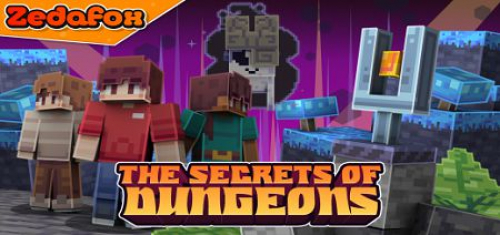 On The Secrets Of Dungeonsmap you will become a superhero. After all, a difficult task will fall on your shoulders - to save the world. You have to go through an exciting adventure with a storyline.

The people inhabiting the city learned that some crystals can change the code of the universe and then everything will end. Therefore, for safety, all these ores are hidden in various caves. However, some villain decided to use them for his own purposes and take dominance over the whole world.

The mayor of the city is concerned about this whole situation and asked for your help. Your task as a superhero is to find all these crystals first and protect the village.



Functions:



• The whole game is accompanied by dialogues and in-game videos, which adds interest to the gameplay.
• Custom textures add an incredible atmosphere to the game.
• There are four caves on the map that need to be explored.



Update:



• Added some changes in dialogues with characters.
• In the third cave, the developers have added lighting.
• Fixed bugs with teleportation.
• When you start the game on the map, adventure mode is activated.

Some photos from the gameplay can be seen below.

Good game.
The Secrets Of Dungeons Map